Hot escorts in the summer months
16 July, 2021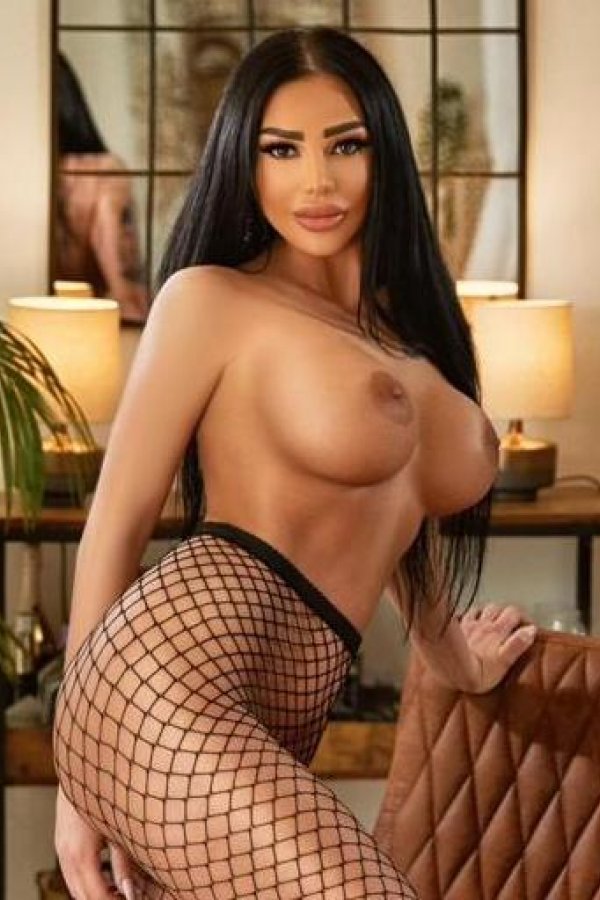 The weather is heating up and so are our sexy escorts!
I couldn't resist that one but it's so true! As the weather gets hotter and hotter so do our sexy ladies, come on have you seen how sexy some of these babe's dress? We are talking more amazing than any lady I have ever seen on the tv, sexier than any screen star lite and bloodier hotter than the sun!
This brings back memories
I once went to visit one of our closest escorts – Ashley, so is no longer on the sight and we retired her name, it would be a little like filling the number 7 shirt for Portugal, we went out for coffee and my God!! Ashley left the flat in the tiniest of jean shorts that you have ever seen, a crop top that just covered enough under boob, so we didn't get arrested and the most perfect little sandals for her tiny feet. A lorry load of scaffolders drove by and they couldn't even say anything, can you imagine scaffolders lost for words around a sexy bird!! We are talking that level of hot!!
Seeing the girls is part of my weekly routine
So, I get about, I am in every part of Central London, you know where we got the ladies, every single week.
I like to catch up and make certain that everyone is ok and that all the escorts are happy!
Well!!!!
I have a great job – Public Relations to the escorts of London – What a job title!!!
Where shall I start? What ladies shall I showcase?
There are so many and so many of the girls I have wrote about before, time and time again, you know they are hot, you've seen them! Regulars' customers will know that our escort agency only works for the very best…………
Shanel – tiny blonde Shanel! What a rocket, I have got to say with my hand on my heart that I have never seen a woman rocket a jumpsuit like this sexy blonde! She is so trim and tiny and wore the sexiest heels – they made her seem so much taller! The back of said jumpsuit was completely cut out down the very top of her bum whoever she was visiting that day was one very lucky person!
Should you wish to find out more about Shanel then just visit her profile.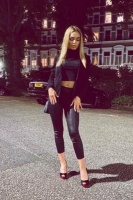 Leggings and peep toe heels - are you kidding me??
Ada – what a lady, best friends with Chardonnay and two sexy London escorts! I love drinking coffee with these two, we use a lovely little restaurant just around the corner from their very large and luxurious apartment – these two sexy babes are based just around the corner from the Royal Albert Hall.
We always sit outside when the lovely English weather allows and people – both men and woman, walk past with their mouths open! Both Ada and Chardonnay can rock the simplest of clothes, vest tops tiny shorts and flip slops and get the hottest reactions from both sexes – yes, I have a very hard job!
Do I have a favourite escort?
No, I don't, we work for some of the most lovely ladies – as I have said time and time again, we work for beautiful women of all different shapes and sizes, blonde brunettes and red heads.
You will find some of the girls who love to show of some skin when they leave the house, you will find some of the girls love to keep a little bit hidden to tease and mesmerise you, that's the great thing about seeing an escort in London. The choice is endless.
Now, now now who else is super-hot?
If I were forced to pick one last girl – for this article who I would say knows how to really rock summer wear, who knows how to get chins hitting the floor and who I haven't wrote about time and time again I would have to say……………
Don't forget to check out the girls sexy selfies
My oh my!! Teagan is like a dream! On her profile there is a full-length selfie of her in just a thong and very sexy mules, the very last time that Teagan and I went out the weather was hotter than hell and Teagan had these shoes on with a very sexy playsuit! She had brought it from Zara, and I think it was a children's size!
Teagan has got to have one of the most amazing bodies of all the escorts currently in London, she is what Ashley was a few years ago! Go and check out not only her pictures but also her selfies – you are going to be blown away! If you have never booked Teagan, then why not? How have you missed her! Even if tiny blondes with sexy arses are not your thing, then make your way over to this babe!
Perhaps she will wear those mules for you! Tell her that you read this blog and that I said they are a must!
I really hope that you guys enjoy the blogs and posts that we write for you, it's hard coming up with new topics to post each and every week on our escort agency website but we try our hardest.
We also try to write about and tell you inside knowledge of our ladies. We know all our girls very well and we want you too also – that way you are confident in spreading the word about Racheal's Escort Agency