How Video Escorts are Taking the World by Storm
16 March, 2023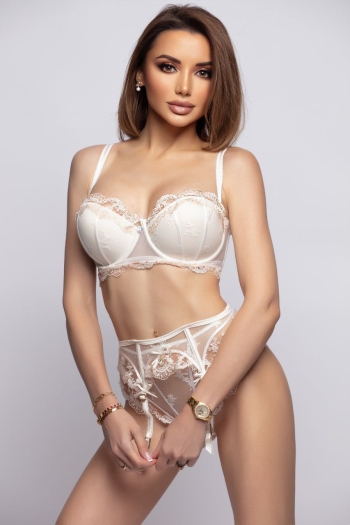 What are video escorts, I hear you ask? Simply put, they are escorts who have videos on their profile! You can now see an escort's videos before you book her, so you get a sense of how she looks and moves!
Any respectable agency will have videos of their escorts to ensure clients know they are getting real girls and genuinely beautiful women when they book. At Rachael's, we have a gallery dedicated to escorts with videos to reassure you that you only get the best when booking through our London escort agency.
Authentic and Trustworthy
With professional images as gorgeous as Keyla's, it would be disappointing if she didn't have that same toned, tanned body in real life! However, the video on her profile shows she is exactly like her photos, enhancing her natural beauty even more.
If our clients can trust us, they are more likely to book! It's as simple as that! With other London agencies needing to display authentic or accurate images of their girls, it can lead to some clients' disappointment with their booking.
We won't let that happen at Rachael's! We want to give our clients the best experience from beginning to end, meaning every detail of our website, including videos, aims to build trust with our punters.
Videos Build Up Excitement
Videos not only build trust but also give clients a little teaser of what is to come. Heidy is a gorgeous model and is simply sublime in every way! Her video focuses on her best assets, accentuating them and showing them off to her potential clients.
Being able to explore every inch of her body with your eyes on her video will leave you itching to do so in real life! Videos build anticipation and excitement for an escort encounter, which is why they are our most popular feature at Rachael's!
Social Media
TikTok has quickly become one of the biggest social media platforms in the world due to its short-form video content. Attention spans have undeniably become shorter, so a girl's profile will impact clients differently with a video.
Videos tell you everything a description says, just in a more exciting way! They keep people engaged, so they stay on the site longer, making them more likely to book on an escort agency's site!
Forge a Connection
Our models like to communicate their personalities through their videos, allowing clients to see the beauty and the actual person they may meet.
For example, domination escort Mistress Kylie's naughty side is reflected in her video. Dressed in tight latex, she loves to offer her clients a hint of the naughty night to come!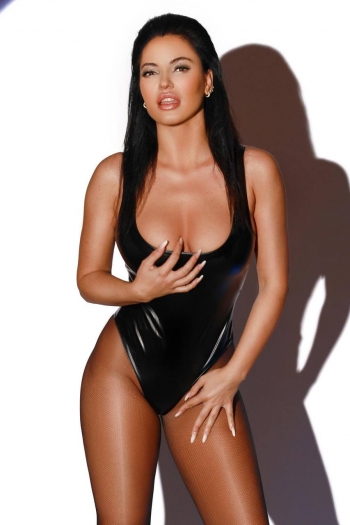 Alternatively, videos are the perfect option for those looking for companionship and someone they can connect with. In Erika's video, her bubbly personality comes through and compliments her model-like looks perfectly, making her appear instantly warm and friendly.
Which is true! Erika always puts her clients at ease, loves to listen and is attentive to their needs. Her video lets you feel relaxed and comfortable even before you meet her so you can enjoy your experience together to the fullest.
They Help to Choose an Escort
When you have a gallery of the most beautiful girls in the whole of London before you, it can be challenging to narrow down your choices to just one! This is why videos help you to choose the perfect escort.
For example, say you need help choosing between classy Kathy or the sultry Zoey. Both are gorgeous and 100% your type, so a video can help you decide which to book. Zoey's video teases a naughty night full of your favourite fetishes and kinks, showing her as the dominating mistress she is.
Kathy's, on the hand, is just as enticing but only consolidates how attractive she is dressed to the nines in a beautiful dress and jewellery. It gives off an image of class, confirming she is the perfect companion to have by your side.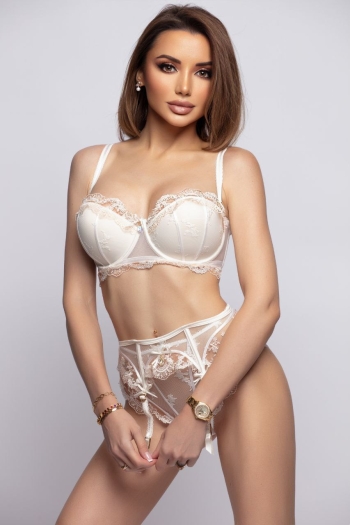 Their videos go past their beauty and tease the experience you can have with them. It all depends on what you are looking for, but the video gives you the extra information you need to choose the perfect escort!
How to Book an Escort
Are you tempted by the videos of our lovely ladies? Book an escort today at Rachel's London escort agency! To book, you can contact us at 02034106363 or by filling out our online form!
An evening of fun and pleasure awaits, so book your perfect London escort today!