Our Escorts' Top 5 Favourite London Hotels
02 August, 2023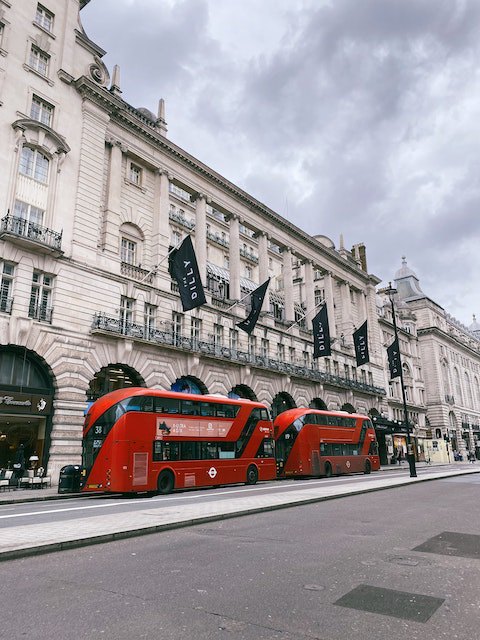 Ever wondered where our escorts love to spend an evening? Well, after reading this blog, you won't have to wonder anymore! We are delighted to reveal the top 5 hotels that our stunning London escorts absolutely adore to help you make the best decision on where to spend the night. To romantic cosy getaways to sensual palaces of pleasure, these escort-friendly hotels set the stage for a passion-filled evening. So, let's dive right in and unveil the exquisite settings that await you in London!
The Milestone Hotel - High Street, Kensington
The Milestone Hotel, built in 1883, offers a classic and opulent escape that perfectly complements the charm of our high-class escorts. With timeless luxury and outstanding service, this getaway spot is destined to impress any escort in London.
Situated a stone's throw away from Kensington Gardens, The Milestone Hotel is extremely central and surrounded by plenty for you and your escort to explore. Whether you crave a cosy night in luxury or an extravagant night on the town with a high class companion, both are well within your grasp.
For a memorable escapade at The Milestone, consider the blonde beauty, Tia. Based in Kensington, she has a soft spot for the finer things in life and would undoubtedly be swept off her feet in this lavish hotel.
The Rockwell - Earls Court
This boutique hotel in Earls Court oozes alluring ambiance, offering the perfect backdrop for an evening of pure intimacy, affection, and TLC. With an Earls Court escort like Janey by your side, The Rockwell becomes a playground for exploring your naughty side together.
Fun Fact: The Rockwell was once a Victorian townhouse and later served as the home of a famous 19th-century
Better yet, there is no better destination to indulge in the full extent of the GFE (Girlfriend Experience). As you bask in the mood lighting and sink into the plush bed, expect to be pampered and luxuriated like never before. Let one of our gorgeous London escorts' tender touch and affectionate nature transport you to a world of pure bliss.
The Kensington Hotel - Gloucester Road's Urban Glamour
Right in the heart of Gloucester Road stands The Kensington Hotel, a retreat that effortlessly blends contemporary design and historical majesty. It's safe to say, this getaway is fit for a queen!
With stunning rooms and suites, from the moment you walk through its doors, you will feel invited and pampered. It is also home to an award-winning restaurant, Town House, so why not spoil your gorgeous goddess to a dinner date here? Some of our Gloucester Road escorts loves nothing more than an evening of romance shared over a candlelit meal. Allow the spark between you two to ignite as you indulge in cuisine almost as irresistible as she is.
The Dorchester - Bayswater
The Dorchester has garnered a sparkling reputation, and when you visit it for yourself, you will soon understand why! From grand ballrooms to opulent suites, there is simply nothing not to love about this indulgent escape.
Surrounded by the greenery of Hyde Park, The Dorchester provides a privileged location to explore some of London's most renowned (and romantic) landmarks! Whether you opt to stroll through the park's verdant paths hand-in-hand or admire the views from the comfort of your room, this stay is destined to be nothing short of extraordinary.
Tiffany, our busty brunette from Bayswater, thrives in opulence, and would love to pay you a personal thank you for spoiling her to an evening of luxury. In The Dorchester, she could tantalise you with an erotic massage, or perhaps treat you to some playful toy time.
All in all, a night with one of our girls in this enchanting hotel promises a truly unforgettable experience.
The Arch London - Paddington's Discreet Elegance
In dire need of an escape from London's hustle and bustle? Want to relish in your Paddington escort's company without interruption? Well, paying The Arch London a visit with an escort in Paddington might be the experience for you!
This hotel has a true home-away-from-home feel to it, offering comfort and peace at its core. For a cosy retreat after a day of exploring with a London escort, this is definitely an option worth considering. If you're craving something a little more thrilling, don't fear, as The Arch London is home to a unique bar, 'HUNter 486'! This stylish spot is perfect for enjoying a cocktail with a party girl escort before you both hit the town together.
We hope this blog has offered some insight into the best hotels to hit up with your gorgeous Rachel's Models escort! Whether you seek a romantic evening or a sensual escape, these enchanting hotels promise to create unforgettable experiences with our stunning London escorts. Book now via our booking form to get your London hotel night away well underway. Let Rachael's Models be your guide to a world of pleasure and unforgettable encounters in the heart of London!