Our Top 5 Most Popular Services
31 October, 2023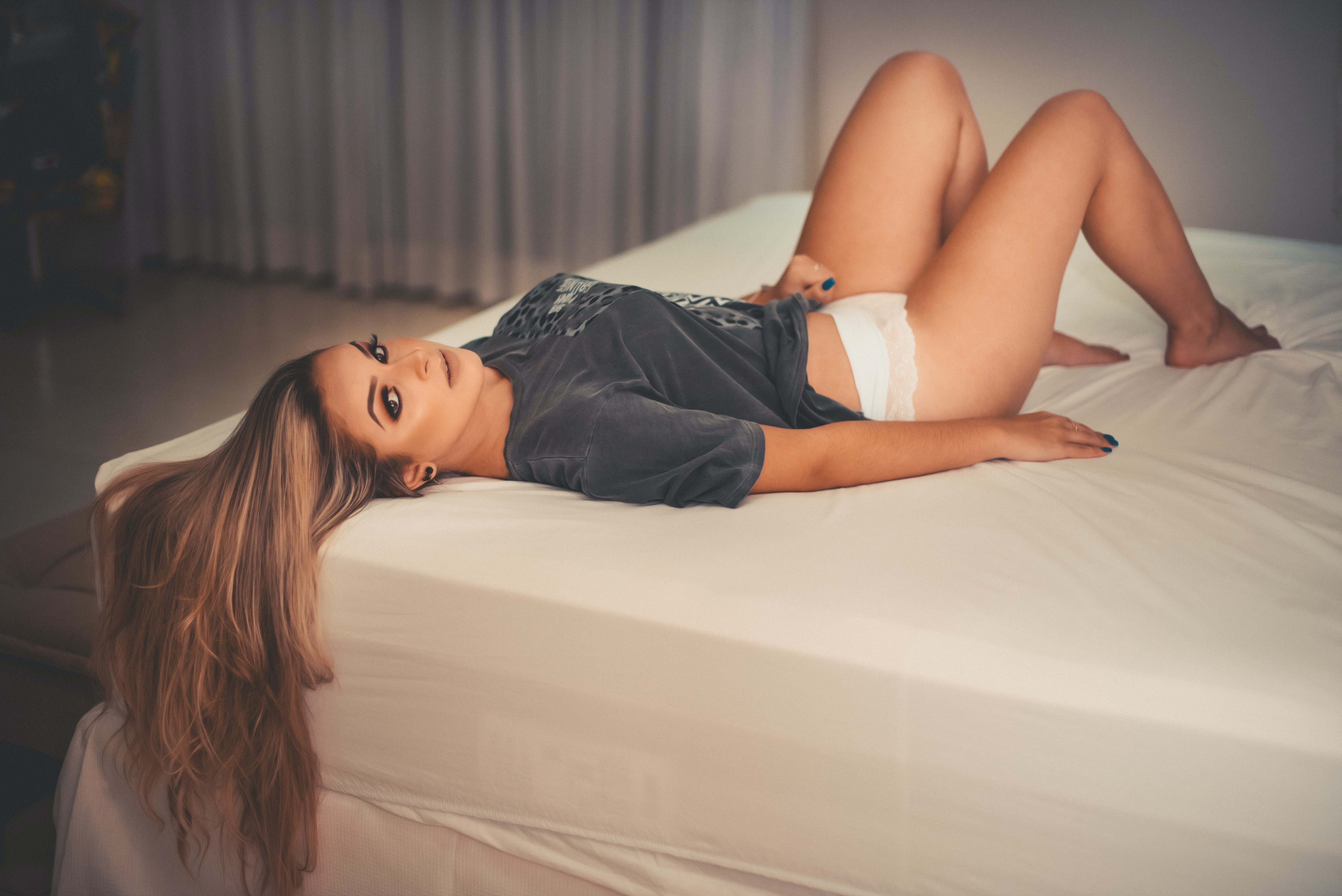 Have you ever wondered what really draws in our clients and keeps them coming back for more? Well, wonder no more!
In this blog, we're spilling all on our top five most popular services as the year comes to a close. Get ready to find out exactly what our punters can't get enough of as we showcase the hottest services on the menu. So, keep reading to find out more and see what all the fuss is about.
5. Strapon/Pegging
Coming in at number five we have strap-on. This service is a rising star in the escort industry, climbing the ranks of popularity year by year.
According to sexual alpha, last year strapon sales were nearly 200% up. However, only 10% of UK women surveyed had pegged their partner.
From this, you can gather that it seems like everyone is fantasising about it, but no one is actually daring to try it. With our strap-on escorts, however, this can all change.
When you book a strap-on escort, expect a fully equipped, beautiful companion to arrive. She will have all the right naughty toys under her belt (literally), and indulge you in a service that not enough men are getting to try. Talk about exclusivity, right?
And who better to tantalise you than a gorgeous model from our strapon escort gallery? Trust us once you've experienced this for yourself, there will be no going back.
4. Rimming
In a similar vein, we have some wonderful rimming escorts. According to statistics, only 9.2% of women have given rimming before, whereas a whopping 25.5% of men have. This isn't fair in our eyes and lads should be given a chance to indulge in this too!
If you're looking for a bit of extra naughty action, our beautiful rimming are just the girls for you. With this intimate service, they'll pay special care and attention to those often glossed-over spots. They're as experienced in the game and open-minded as they are beautiful, and go into this encounter judgement-free and eager to please you.
3. Domination
Next, we explore domination. As of 2020, 84% of 2381 adults surveyed said that they've tried BDSM and 55% of men have also fantasised about being dominated sexually. Trust us, this is one experience that's popular for all the right reasons.
At Racheal's London Escorts, we host a vast selection of BDSM experts who are well-versed in cracking a whip and taking the reins. And to make sure you're left satisfied, these stunning babes always go the extra mile.
To make their BDSM encounters even more eye-catching, they have a wide variety of sexy latex gear available. With our girls, you won't just enjoy an evening with a woman skilled in the art of pleasure-giving - you'll be surrounded by stunning beauty in the process. Whether you're craving some restraint, a little indulgence in watersports, or a touch of light tie and tease, you're in for a titillating treat.
2. Duos
Taking second place is Duos. It probably comes as no surprise to you that Duo/Threesome experiences are popular. Everyone loves a bit of girl-on-girl action, and even the sight of it alone is enough to get your pleasure climaxing. After all, it was the fourth, most popular search category on porn hub in 2022!
But what exactly do you get in a Duo escort experience? Well, you get exactly what you might think but with a naughty twist. In this experience, you can witness and be involved with two gorgeous escort women.
They will get it on with each other and you, making for an experience that seems straight out of your wildest dreams. Prepare for double the fun, double the excitement, and double the seduction!
A Level
And in the first place, taking the crown is a level. The subject of A-level can be difficult to approach in a traditional relationship. Most women aren't too keen on this experience, but with our A-Level escorts, this couldn't be any further from the truth.
These women love this experience just as much as you do and are delighted to witness your elation after treating you to such a magical experience. Expect an A-plus encounter with an A-plus model, who knows exactly how to satisfy your most intimate desires.
Thank you for joining us on our journey through the top five escort services of the last three months here at Rachael's London Escorts. These experiences are popular for a reason, and we can assure you that there's a reason why our customers keep coming back for more.
To book an encounter with one of our models, simply fill out our booking form. Once you've selected the girl of your dreams, these stunning beauties can't wait to meet you. Don't wait any longer - immerse yourself in the world of sensual adventure and indulge in an unforgettable evening.