Preparing for a date with an escort
09 March, 2022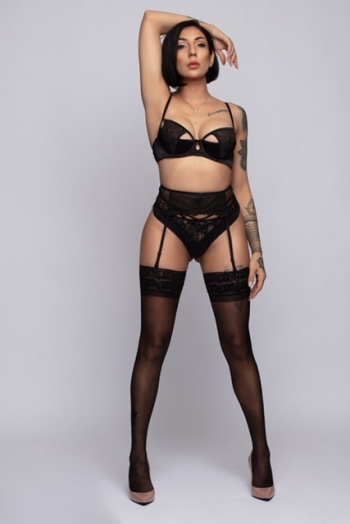 How To Prepare For a Date With an Escort
Regardless of whether you have dated a lot of escorts or if you are getting ready to date your first one, preparation is key. A lot of people make the mistake of assuming that preparing for a date requires nothing from the client, that all of the effort falls to the escort. Though all of our beautiful escorts take the time to ensure they are looking their best and they do a lot of the preparation, that's not to say that clients can sit back and do nothing.
Before a date with an escort, there are some things that you should do. Instead of turning up and hoping for the best, take the time to shower and provide the gorgeous woman with the correct information. Similarly, you should also make an effort to avoid being too drunk and to arrive on time. These are all things that are quick, simple and straightforward. At Rachael's London Escorts Agency, we recommend all of our clients follow the below guidance. Not only will it guarantee that you make the most of your booking, but it will help the escort to enjoy herself just as much as you do.
Things You Should Do Before an Escort Date
Below, you will find information on five key things you should do before your date with an escort. They are only small things, but they make a big difference.
Make Sure You're Clean and Fresh - It should go without saying, but being clean and fresh is a vital part of preparing for a date with an escort. You wouldn't want to be intimate with an escort who was unclean and unkempt, and you should expect her to feel the same way. Though you are not expected to dress up formally or spend hours getting ready for a date with an escort, you are expected to be showered and tidy.
Arrive on Time and Be Ready - If you are heading to an escort's apartment for an incall service, make sure you arrive on time. There is a high chance the escort has other appointments that day, or perhaps she has plans to meet friends later on. By being on time, you are showcasing that her time is valuable to you. If you are late, not only do you run the risk of annoying your escort, you could also miss out on booked and paid for time. After all, a busy escort may not be free to let you stay longer, Stella hates people who are not on time
Provide Correct Contact Details and Address - To ensure your date goes smoothly, make sure to provide your escort with correct contact details. This is important, as otherwise they will have no way of contacting you beforehand. If there needs to be an amendment to the time or date, they won't be able to let you know. If you are booking an outcall, make sure to provide the escort with your correct address. Otherwise, they might struggle to find you.
Don't Be Too Drunk - A lot of people like to have a drink or two before their date with an escort, and that's perfectly fine. However, make sure you aren't too drunk. Not only does being too drunk ruin the date for an escort - they don't want to deal with a clumsy client who is slurring their words - but it could really hinder your enjoyment of the encounter. Think about it, sex is always more enjoyable when you are sober enough to remember every moment.
Have Chilled Drinks Ready - To ensure your escort feels welcomed, have some chilled drinks ready for her arrival. It's a great ice breaker and having a cold drink is a good way to slowly familiarise yourselves with one another. Instead of jumping straight into the bedroom, you can relax and unwind. Plus, everyone knows how important hydration is if you want to fully enjoy a sexual experience.
Though preparing for a date with an escort doesn't need to be a time-consuming and inconvenient task, the things listed above can make a huge difference. Not only do they ensure that your escort enjoys her time with you, but they guarantee that you are getting the most out of your experience. After all, when you are paying for an evening with an escort, you should do everything you can to make it as enjoyable, satisfying and fun for everyone involved. When you are feeling your best and you have properly prepared for your date, you are sure to have an unforgettable sexual experience.
Dates with Gorgeous Girls at Rachael's London Escorts
At Rachael's London Escorts, you will find a whole host of beautiful women who are ready and waiting to date you. Whether you are in the mood for a romantic dinner or you are wanting to heat things up right away, you will find an escort that ticks every box. This means you can try something new, stick to what you're used to or treat yourself to a threesome. There really are no limits to what our escorts can do, which is why Rachael's continues to be the 'go to' agency for clients in London.
We understand that our clients all have slightly different sexual preferences, which is why we go above and beyond to ensure that there is something for everyone. There are petite girls and party girls, there are dominating girls and curvy girls. Whatever it is that you are looking for, you will find it at Rachael's London Escorts. All you need to do is browse our gallery and make a booking.
To make a booking, just give us a call on 02034106363 or head on over to our online booking form! We can't wait to hear from you!