Leaving reviews for escorts
24 September, 2021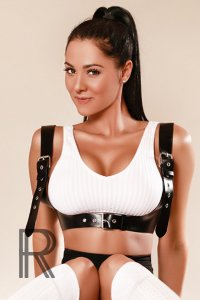 Escort Reviews
The easiest way to see how an escort performs is by looking at her online reviews, which can be found on a variety of websites and right here at Rachael's. These websites allow you to review escorts that you have spent time with, as a way to let other people know what to expect. Reviews are a quick and easy way to ensure an escort provides a good service before making an appointment. Before making an appointment with a new escort, you can take a look at her reviews and see if she fits the bill. A number of positive reviews is a good indication that the escort is well worth choosing.
Why Are London Escort Reviews So Important?
Let's face it, there are a lot of escorts to choose from in London and knowing which gorgeous woman is right for you can be tough. Whether you are someone who likes to enjoy the same escort time after time, or you are someone who likes to keep things exciting by mixing it up, you are sure to know that reviews for escorts are hugely beneficial. Not only does feedback help to highlight the best reviewed escorts in London, but it also gives you an idea of what to expect from each escort and how they are likely to perform. If you are looking for something in particular, a review is likely to be the thing that sways you and helps you choose. If someone else has been impressed with the service an specific escort has provided, it's highly likely that you will be too.
Without reviews, escorts can struggle to get bookings. This is why reviews are so important to the women themselves, as they help to boost their popularity and secure regular clients. A positive review shows that an escort is worth booking, that they are worth choosing over someone else. With a lot of escorts to choose from, it's often a review that helps to secure a booking as it makes an escort stand out for all of the right reasons. Think about it, you are much more likely to choose a girl with rave reviews than a girl with none. Reviews also tell us which girls are popular and who we should be recommending to clients. If someone comes to us and asks for escort recommendations, we can use reviews to determine who is top of the class. There are a lot of escorts working in London, but reviews help to separate the best from the rest.
The Best Reviewed Escorts in London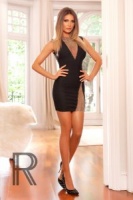 Stassi loves to read the reviews left about her
If you are looking for the best reviewed escorts in London, you have come to the right place. At Rachael's London Escorts, you will find a whole host of beautiful women who are available in London. There really is something for everyone and you won't struggle to find a girl that ticks every box. There is an option to leave a review for your favourite escorts, so many of our gorgeous escorts have reviews to highlight just how impressive they are. Sunny, Stassi and Caprice are fantastic examples of the type of feedback our escorts receive from happy clients. These are three girls who others have recommended, so why wouldn't you choose them? We understand the importance of a high class and high quality escort service. That is why we ensure our escorts provide an unmatched, flawless and sensual service. It's how we continue to boast some of the best reviewed escorts in London, time and time again.
Where to Find Reviews at Rachael's London Escorts

Have you ever left a review via Punternet?
Before booking an escort, you are certainly going to want to know a little bit about them. At Rachael's Escort Agency, each of our girls has a detailed profile page with everything you need to know about them. You will find photographs, videos, their likes, their location and a little bit about them. You can even find out what they are into, the type of fun they like to have and the services they offer. However, most importantly, this is where you will find reviews.
There are a tonne of websites showcasing reviews for escorts in London, such as Punternet and Captain 69, but you can also find them right here. Checking out reviews at Rachael's London Escorts allows you to look at reviews at the same time you are finding out everything else about an escort.
Websites You Can Use to Leave Reviews for Escorts
Knowing how important London escort reviews are for the girls (to secure bookings) and clients (to ensure they are booking a top escort), you are sure to know that leaving reviews for escorts is key. Thankfully, there are a number of places online where you can leave reviews for escorts. Punternet is a firm favourite for many, as it provides reviews for escorts around the country, and it does a good job of getting rid of fake reviews. It's where a lot of people go to read London escort reviews, so your review will surely have an impact. You can take the reviews on Punternet to be accurate and from real people. PunterLink, Captain 69 and The Erotic Review are also very popular. Whilst you're leaving a review, you can check out reviews of other escorts. After all, there's no knowing when you'll be looking to meet up with someone new.
Write London Escort Reviews
A lot of people underestimate the importance of leaving escort reviews, not realising just how helpful it is. Not only does it help the escorts to stand out from the crowd and gain bookings, but it helps people like you to choose an escort. With so many escorts to pick from, reviews can really help to narrow things down.
You may have seen a few girls with bad reviews, and this could be through no fault of their own. An unwarranted bad review can prevent an escort from getting work, which is why leaving a good review is so important. If you have enjoyed your experience with a girl, be sure to spread the word online.