The most booked escorts at our agency
02 February, 2022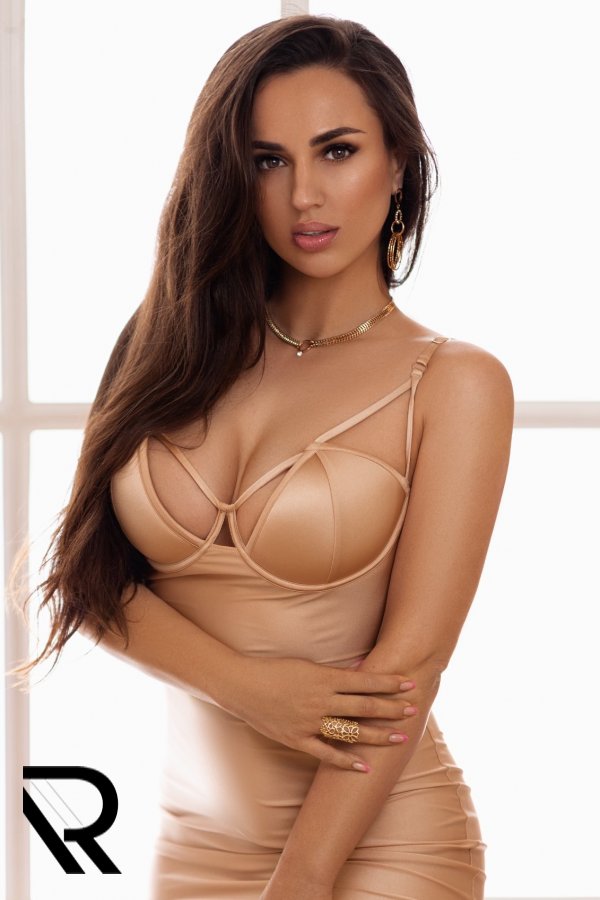 The Most Booked Escorts at Our Agency
If you know anything about Rachael's London Escorts, you will know that there are a whole host of incredible women available. We all have our favorite ladies - perhaps you are attracted to a very specific type of woman or maybe you like to enjoy something unique in the bedroom - but there are definitely some girls that stand out from the rest. Our most booked escorts are those that go above and beyond. Instead of offering a standard escort service, they have men coming back for more time and time again.
Below, we have taken a look at which of the girls in our London escort gallery are booked the most by you. Not only will this highlight which of our girls are the most popular, but it could help you to find an incredible woman to spend some time with. With so many to choose from, knowing which girls are top can be helpful. This info can help you to pick an escort, make up your mind or push you in the right direction. So, which of our most booked escorts will you choose?
Our Top Booked London Escorts
Bia - You only have to have a quick look at Bia's profile to see why she is one of our most booked escorts. She is regularly getting repeat bookings, with clients quickly wanting to return to Bia for more bedroom fun. Bia is beautiful and she has an incredible figure, but it's her attitude and personality that has people returning for more. Bia likes a lot of things and she's not afraid to try something new. She loves to dress up, take charge and treat men to her peachy behind. Bia's rates are fair and she's an escort that won't break the bank. At £150 an hour for an incall and £200 an hour for an outcall, enjoying time with Bia is well within reach.
Angelica - Angelica is one of our escorts who has selfies and videos on our website, so you can really get an idea of what this escort is all about. She is young, but don't take that to mean that she's inexperienced. Angelica really does know what she's doing in the bedroom. She enjoys role playing, light domination, lap dancing, stripteasing and parties. In fact, we're not sure that there's anything Angelica doesn't enjoy. If her bust and curves aren't enough to entice you, her charming personality surely will. Angelica's rates are in line with a lot of our other top escorts, at £200 an hour for an incall and £250 an hour for an outcall.
Annie - You will be hard pushed to find a man who doesn't want to get up close and personal with Annie. Luckily, at just £150 an hour, you can do just that. Annie is a busty, beautiful brunette who is always getting booked up first. So, don't hang about if you want to find out what she's all about. Annie enjoys a lot of things as an escort, including rimming and exploring fetishes. Whatever it is that you are into, Annie will satisfy your every need. She's located in Bayswater, so is the ideal choice for anyone in the local area.
Natalia - If you are looking for one of our most booked escorts in Earls Court, look no further than Natalia. Not only is Natalia a beautiful woman, but she's a woman who likes to have fun. Whether you take her to a party or invite her round for an intimate evening, Natalia is perfect company. You can check out just how incredible her body is by looking at the selfies and videos she's posted on our website. Though she is petite, Natalia has stamina and there is no risk of you leaving anything other than completely satisfied. For £200, you can enjoy an hour of sex and bedroom fun with this gorgeous girl.
Naomi - It's easy to see why Naomi is one of our most booked escorts and as an agency, we are happy to have her on board. With a quick browse of her selfies and videos, you will see just how stunning Naomi is. She is everyone's dream woman and her body isn't one you will be forgetting anytime soon. Her long dark hair, large breasts and slender legs are all you need for an evening of sex, fun and adventure. Naomi charges £200 for an hour and £250 an hour for outcalls, which is nothing considering how incredible an experience with Naomi is. Some of her favourite things include dressing up as a sexy nurse, massages, spanking, stripping and a whole host of impressive positions.
Amy - Amy is an escort who looks after herself, and that's reflected in just how incredible she looks any time of the day. She takes pride in her hair, nails and body, meaning she is an escort that is always looking her best. Based in Warren Street, Amy has a beautiful apartment that is easy to access. You can enjoy an intimate hour with Amy for £200, or she can come to you for £250. Whatever it is that you are looking for, Amy will not disappoint. Amy offers a full range of services and that is why she is regularly booked by our clients. She does everything from massages and partying, to dressing up as a naughty school girl or a bad secretary.
As you can see, our most booked London escorts really are something special. There is something for everyone at Rachael's London Escorts, so you really can enjoy an intimate hour or two with the woman of your dreams. You can explore fetishes, enjoy fantasies and satisfy your sexual desires with any of our incredible girls.