Things To Look For In A Quality Escort Agency
03 June, 2023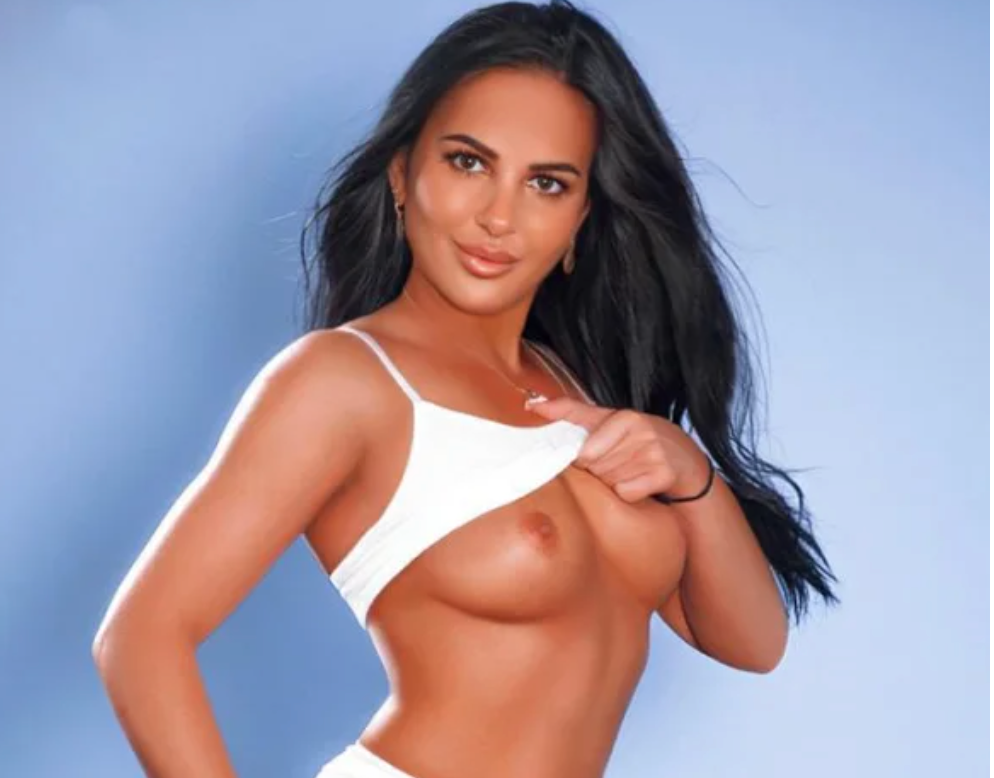 If you are looking for an escort, you are bound to want a woman who provides incredible service, which means finding a quality London escort agency.
There are many escort agencies in London, but some are known for being the best. These agencies go above and beyond what other agencies are capable of, and they tend to work with some of the best escorts in the city. Below, we have taken a look at the five things you should look out for when searching for a quality London escort agency.
Transparency is Key: Why Openness is Crucial in a Quality Escort Agency.
An open and transparent agency provides clear and accurate information about its services, rates and policies. This transparency helps clients to make informed decisions, and it ensures that there are no hidden surprises or misunderstandings.
You must choose an escort, knowing that the agency has been upfront and honest from the start. When an agency is open about its operations, including the selection and screening process of escorts, it instils confidence in clients that they are working with a reputable and trustworthy company. Openness also builds trust and credibility between the agency and its clients. You will notice professionalism when you come to Rachael's London Escorts. We are always open about what we do, offer, and how our escorts operate.
Another thing to note is that openness helps to ensure that the agency operates within legal and ethical boundaries. A quality agency is transparent about its adherence to relevant laws and regulations, including age verification. This transparency assures clients that they are engaging legally and responsibly. You can choose any escort at Rachael's, knowing that we have their best interests at heart.
Quality Assurance: How Great London Escort Agencies Preserve Their Reputation.
With so many escort agencies in London, we must preserve our reputation, as this helps us to become the 'go to' choice for those looking to meet with beautiful companies. Good communication ensures you feel heard, valued and supported throughout your engagement with us and our gorgeous ladies. We can provide flawless service with clear and effective communication between us and our clients. Tip top service includes responding to inquiries, addressing concerns and providing timely updates.
We also preserve our reputation by paying attention to client safety and well-being. A quality agency should openly discuss safety protocols, including protection, health screenings, and privacy measures. By being transparent about these aspects, an agency can demonstrate its commitment to the safety and security of its clients.
A great London escort agency should also respect clients' and escorts' boundaries and preferences. By fostering an environment of openness, clients can communicate their desires and limits, while companions can express their boundaries and expectations. Being open helps establish a mutually respectful and comfortable experience for everyone involved.
Feedback also helps agencies to build and then keep an impressive reputation. We actively seek ways to improve our services by being receptive to feedback. By encouraging clients to provide input and openly discussing areas of improvement, we can enhance our operations, address any issues and deliver a better experience for clients.
Delivering on Promises: How Punctuality and Commitment Defines an Escort Agency in London.
Punctuality and commitment are essential qualities that define a reputable escort agency in London. They are critical indicators of professionalism, and a reputed escort agency understands the importance of respecting clients' time and maintaining their trust. Being punctual and committed also shows respect for clients' schedules and expectations. It conveys that the agency values its time and is dedicated to providing a positive experience. By being punctual and delivering on their commitments, agencies can demonstrate high professionalism and reliability.
Going Above and Beyond Added Services of The Best Escort Agencies, Differentiating Them from the Rest.
There are many escort agencies in London, so the best ones must stand out as something special. Instead of offering a standard escort service, the best escort agencies go above and beyond. Elevating the service could be by providing a more comprehensive range of escorts or ensuring all communication is timely from the beginning.
Clients rely on an agency to deliver the agreed-upon services promptly and as promised, and this is guaranteed when you choose the best escort agencies. When an agency consistently meets or exceeds expectations in this regard, you will feel satisfied and valued, which is why people return to Rachael's London Escorts repeatedly.
Finding the Best: A Guideline to Choosing a Quality Escort Agency in London.
When it comes to choosing a quality escort agency in London, always do your research and look for reviews online. A quality escort agency should have a lot of good reviews, and they should have a high-quality and professional-looking website to showcase the girls that they work with. If there's a lack of information on an escort agency, it could be because they still need to solidify themselves as a critical player in the industry, so you're unlikely to know what to expect.
If you want a guaranteed high-quality, professional and reliable escort service, come to Rachael's. Our escorts go above and beyond to provide an elite, premium, superior escort service. It doesn't matter what type of woman you are looking for or what you're into in the bedroom; you will always be able to find an escort in London who ticks every box. To find out more, contact the helpful Rachael and her team. Alternatively, browse our escort gallery and profiles to find your dream girl today.