Why People Love Being Dominated by Mistresses
22 October, 2021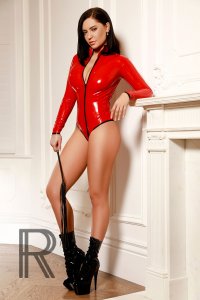 Fancy experiencing some pleasure and pain?
If you haven't been dominated by a woman before, you are probably wondering what all the fuss is about. In fact, even if you have been dominated by a mistress in the past, you could still be wondering what it is that people love so much. To explain things, we are looking at why people book mistresses and why domination is so popular. At Rachael's London Escorts, we pair a lot of people up with mistresses and we know exactly what they are looking for.
Why Being Dominated by a Mistress is So Popular
What a lot of people enjoy is being fully submissive to someone else, letting someone else completely take over and dictate what happens during a sexual encounter. With so much stress in our everyday lives and there always being something to worry about - busy days at work, home lives and trying to fit everything in does not come easily - there is rarely a time when we can fully give ourselves to someone else. When you are being dominated, you are completely in the moment and enjoying things with every inch of your body. This is not always possible during a standard escort encounter, as your mind can still wander. When you are being dominated, she won't stand for that, and your focus is always on her – you're there to serve her and only her.
There is also the sexual side of things. A lot of people like trying new things in the bedroom, some of which are rough and involve toys, and many of these things are not an option with a partner. Simply, not everyone has a partner that wants to explore a dominator and submissive relationship. If you are with someone who doesn't share your feelings towards this type of encounter, a dominatrix is the person who can take care of that urge and leave you satisfied. Not only does she know what she's doing, but she knows how to make you beg for more.
Popular Mistresses in London
Mistress Sunny - When it comes to choosing a dominatrix in London, you can't go wrong with Mistress Sunny. Not only does she offer a complete domination service, but she has a tonne of toys for you to enjoy. She has blindfolds, gags, bed restraints, handcuffs, toys for flogging, strapons, gags and more. Regardless of the type of dominating you are looking for; Mistress Sunny does not disappoint.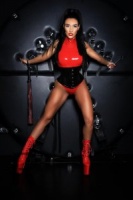 Mistress Sunny
Mistress Charlotte - Not only is Mistress Charlotte gorgeous, but she knows a thing or two about being one of London's top mistresses. She will dominate you like no one else and her vast collection of toys is sure to have you begging for more. She's experienced, she's strict and she's able to give you the time of your life.
Mistress Kylie - One visit to Mistress Kylie and you'll be wondering why you didn't book to be dominated sooner. Mistress Kylie has masks, sizable strapons, pinwheels, chastity belts, ball weights and nipple clamps. She can be as strict as you need her to be. Mistress Kyle is always ready to put you in your place.
Mistress Elizabeth - If it's a strict dominatrix that you are looking for, book to be dominated by Mistress Elizabeth today. She has toys of all types including vibrators, strapons and handcuffs. Dressed in latex, Mistress Elizabeth will have you worshipping her body before you know it. There's a reason she's the dominatrix of choice for many of our clients.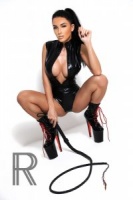 Mistress Suuny waiting to play
Visiting a Dominatrix as a Couple
Are you a couple that wants to see a dominatrix? Then you are in luck. A lot of the mistresses at Rachael's take bookings from couples. It's a great way to add another dimension to your relationship, something that you won't be able to experience just the two of you. Not only does adding another person to your bedroom life spice things up, but adding a dominatrix opens up a whole world of sexual opportunities. Instead of being limited, you can explore toys and punishments together. It's a fantastic way to give your sex life a boost and to invite a third person into the bedroom.
Where to Find Dominatrix Mistresses in London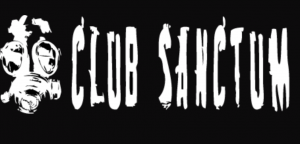 A great place to try new things
There are a handful of places you can find a mistress to dominate you in London, so you won't be short of choice, and you certainly won't struggle to find exactly what you are looking for. Firstly, you can check out some of the top domination clubs in London. Sanctum, Subversion, Legs800 and Decadence are all popular choices for those who like to enjoy a little bit of domination in their lives. A lot of these offer regular events and they are ideal for anyone who wants to involve themselves in the scene and meet likeminded individuals. You never know, you could meet someone who really grabs your attention. However, a lot of people prefer a more private and personal experience with a dominatrix, and that is where a mistress comes in.

When you book a dominatrix, such as those that can be found here, you have the chance to experience everything there is to love about being dominated behind closed doors. When you are being used by a professional mistress, you can fully lose yourself in the moment knowing that it's completely safe and your personal needs and fetishes are taken into account. It doesn't matter if you are visiting a mistress for the very first time or looking to broaden your sexual fantasies by trying someone new, London is home to some of the country's top mistresses and many of these can be found here at this website.
Be Dominated by a Mistress Today
There are lots of different services offered by these amazing women and being dominated in a private setting is the perfect way to truly enjoy everything that you want to experience. Booking a mistress is quick and easy, all you need to do is browse our profiles and select a lady that takes your fancy. We know you will not be disappointed. In fact, you'll probably be wondering why you didn't spend time with a mistress sooner. Whether it's whips and chains or something a little more unique, you will always be able to find a willing dominatrix at our agency