A deeper look into Brazilian escorts
18 April, 2023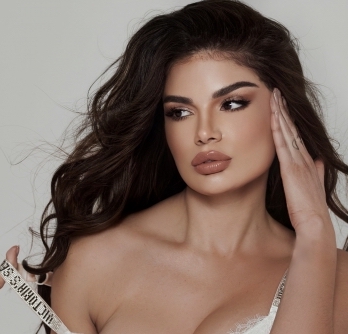 A trendy subject at the moment because the choice of sexy Brazilian escorts is getting larger and larger.
It's true, a few years ago here in London, there could have been a better choice of escorts from Brazil; in fact, it was slim pickings, and those here were nowhere near the quality you will find today.
Looking at why we love Brazilian escorts so much.
Set aside their beauty, ladies like Courtney are out of this world; these escorts do know how to act, they know what a gentleman likes – in some cases, what a woman likes, and they want to give it to them. They love to serve and ensure that every whim a client has is on offer – one of the reasons that the Brazilian ladies have such long lists of likes.
These girls work very hard to ensure they present themselves in the best possible way. It's scarce that you will see a Brazilian escort with an ounce of fat on her – these girls love working out! Perhaps it's all they spend in a bikini on the beach back home?
From Rio to Sao Paulo.
We are happy that our Brazilian ladies join us from all over the country, and Brazil is big. We have a large mix of ladies with different skin tones; take Sophie Laurent a beautiful blonde with fair skin now. She is not the typical Brazilian you would imagine, but this striking escort will show you one of the best times you have ever had. Then you have Aurora, a beautiful brunette with sexy dark skin and great come-to-bed eyes, one of London's most open-minded Brazilian escorts and someone you need to meet.
You see, we have different types of ladies from all over, and because you have found our website, you can meet with them.
The Allure of a Brazilian Escort.
Brazilians are a little different to what we have been used to here in London, they bring with them a little flair, and it's this flair that makes them so popular – plus, they're very naughty!
Many people who book time with the girls via this escort agency have never met anyone from Brazil, let alone a beautiful-looking woman with fire and passion who wants to, please. How many men or ladies have the ghoul to walk up to one of these Goddesses and start speaking with one? Only a few!
Here we have taken that worry away, all that you need to do is pick up the phone, and within minutes you could be on your way to meet with one of the ladies from our Brazilian gallery.
There are some myths when it comes to Brazilian escorts.
Let's clarify this; not all Brazilians love to dance – although many love a party, and ladies like Reagan love to show off their curves with a striptease show.
The Brazilian bikini line – ok, while this is somewhat true most of the escorts now are completely shaved, which is a shame as a Brazilian bikini wax was good fun.
Wear tiny bikinis everywhere they go. This fact would be excellent if it were true, and I believe if it were the case, every red-blooded man and a horny lady would be jetting off to live in Brazil, for one would, but when at home or here in London, the girls can't do it. Can you imagine a Brazilian girl walking down Oxford Street in a bikini and flip-flops – ok, I can, but it won't happen. Bikinis are for the beach and around a pool, not a day out in London.
How do you go about booking time with a Brazilian escort in London?
In the same way, you would book any of the ladies from our gallery, we have made this as simple as possible.
First, you go to the escorts from Brazil gallery. Still, using the link in the navigation menu, you pick whom you want to see – the most challenging part about making your booking because the choice is so grand; we always recommend having a selection of three ladies.
You then call our reception team, and you can SMS, WhatsApp, or email. You will then go about arranging your time – incall or outcall.
You will then receive a text message confirming your booking; this will contain the date, time, cost and address of the lady you will be visiting or, if it's an outcall, the details of your home or hotel for you to confirm.
Booking time with your Brazilian escort is really that easy.
If you wish to see ladies from different parts of the world, we are happy to point you towards our Russian gallery.