How to go about booking an escort in London
16 September, 2021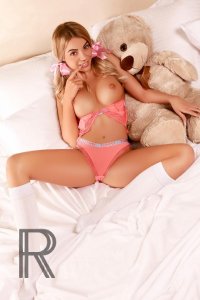 Making a booking with an escort in London has never been so simple.
This is all about the most simple and easiest way to go ahead and book some time with one of our very sexy London call girls; read on to find out about the process and just how easy we have made it for you!
Rachael's has always been at the forefront of the escort agency business, our clients just love to get in touch and return all over again – obviously our gorgeous escorts have a helping hand in this, but we pride ourselves in making the booking process as seamless and problem free for you.
The first step into choosing an escort, is the big question of which one?
Our galleries are brimming with the very best call girls and companions that London has ever seen. We have even gone as far as breaking it down for you, not only, in local areas, but also in blondes, brunettes, young and mature. For those looking for a lady with a certain like, you will be pleased to know that we also have that covered – owo, cim, alevel and rim are amongst some of the most popular options.
If you are a couple and wish to meet up with an escort for some fun, then visit this gallery!
We are a very busy escort agency and the availability of our ladies' changes by the minute so we always advise that when you contact us, please have a choice of 3 London companions who you would like to meet up with. We have placed handy little green dots on the girls' thumbnail images in all the galleries so you can identify with ease who is working that day.
Once you have selected which escort you would like to see
Read on and you will find useful and straight forward information on how to use our escort agency, we have listed the most popular ways in which you can contact our reception team – all the receptionists here speak perfect English, our lines are open from 10am until late 7 days a week.
WhatsApp.
So handy if you're using the mobile site and one of the most popular ways to currently book an escort in London.
You will find the WhatsApp button at the bottom of every page on the mobile site, you push the button and by the magic of technology you are taken over to WhatsApp's and connected with the team.
Its possibly the simplest of ways of making your booking. No more worrying about people over hearing you and contacting us does not show up on your telephone bill. No need to worry about IMessage showing up on any of your devices at home either and if your English isn't so great Google translate is only a copy and paste away!
If you love to hear the sexy voices of our reception team
Pick up the phone, make the call. Escorts have been booked this way since Alexandra Graham Bell invented the telephone and today it's no different.
Call the team – again if you are using the mobile website, you can connect reception direct from there!
Remember to speak clearly, remember to be polite – if you are rude to the reception team what will you be like when you are in the actual company of one of these amazing ladies? Remember to be a precise as possible – while of reception team do love a good old fashioned "chit chat" they do have a job to do and our telephone lines back up pretty fast.
We have an online booking form.
Please do let me be clear! If you use the online booking form for a last-minute booking you may not get dealt with. We advise all clients that the online booking form is not a last-minute option and should only be used for bookings with our ladies when its at least a day away!
The form is very easy to fill out, you can select date and time, which escort, be it an incall or an outcall and add any additional requirements. Once you have sent the form one of the team with get back to you.
If you have certain outfit / uniform or toy requirements this is the time to let reception know.
What happens once your booking has been made.
Once bookings have been confirmed you will receive a text message or WhatsApp from us.
This message will contain;
The name of the escort you are meeting.
The address (be it an incall or outcall).
The time of the meeting.
Duration.
Rate.
A short message asking you to leave a review once your time is over.
Please reply to this message confirming that all is correct.
And that's you booking made – simple.
Travelling to an incall with one of our escorts.
The most popular type of booking via our escort agency is an incall, this is when you travel to see the lady at hers and spend some quality time at her apartment. 95% of all the escorts who appoint our agency to work for them offer this.
The rates for incalls are slightly cheaper than outcalls – all rates are listed on the profiles of our escorts.
Please do not arrive late – if you are more than 15 minutes late for a booking, we cannot guarantee that the lady you want to see will still be available!
Driving yourself
If you are traveling by car, please make certain that you have left enough time to find a parking space, remember that parking in Central London is at a premium and is not always available in some of the more central location – Bond Street is a nightmare to find on street parking.
Public transport
If you are using public transport, we list the closest tube stations to the lady on her profile. There are a number of overground stations close to some of our lovely ladies – Paddington, Victoria, Kings Cross to name but a few.
London is filled with buses, in fact, we are famous for our big red double decker's and there are bus stops on most of the major roads in the capital
Taking a taxi.
If you do not know London so well – perhaps it's not only your first time booking an escort perhaps it's your first time in London? Then a taxi is the best way around – sound advice here for any meeting not just with a very sexy London call girl!
The London Black Cab – can be hailed in the street as well as booked via an app
Uber – love them or hate them they are very convenient and a Uber Lux is my favourite mode of night time transport.
Private mini cab firms – Addison Lee is the most stand out and has all sizes and classes to carry you around in. Call them or use their app!
Read our "Getting Around London blog" https://www.rachaelslondonescorts.co.uk/blog/the-best-ways-to-get-to-see-your-chosen-escort/
Once you arrive at your destination.
Many of the girls live at their incall addresses, so please arrive in a discrete manner – would you like one of our escorts arriving at your making loads of noise and waking the neighbours?
Payment
Please have payment ready, if you are paying by cash, please have it ready as soon as you arrive. Do not take offence when the escort checks it in front of you.
If you have arranged to make payment by electronic means, then have this ready also.
3rw
Once that's out the way you are free to enjoy your time.
Our girls love clean, fresh smelling men so bear that in mind; personal hygiene is as important to the escorts as it is to the clients. All our ladies have lovely showers and facilities for you to use.
I for one love to smell nice and always have a small bottle of cologne with me, my current favourite is any one of the Creed lines!
You have enjoyed yourself so much you want to
Extend – of course that possible if your chosen ladies diary permits.
Have a friend visit – If the lady you're seeing has a friend who she loves to play with and they're free, then of course they will join you.
Your escort will contact Racahels reception who will be able arrange this. Please do not be offended that she breaks away from you for a very short amount of time, we promise this will only enhance your experience.
Having a London escort girl travel to you for an outcall.
There are 2 types of outcall booking
An outcall to a private residence.
An outcall to a hotel.
Private residence outcall booking with an escort.
There are a select few escorts who will cover these, mainly only in Central London and some will only visit regulars.
If you are not a regular customer of our escort agency, then you will be asked to provide proof of address. Everything we do is to ensure the lady in questions safety!
Once the booking is confirmed this is destroyed.
Reception will run through this process with you in more detail.
A hotel outcall with one of our escorts.
Most of the escorts whom you can book for an outcall will travel to hotels. You will need to provide us with the name of your hotel, your room number, and your name. We will always call the hotel and asked to be put through to your room. OF COURSE, we do not announce that we are calling from "London's most elite escort agency!"
We are here to arrange safe and discrete companionship for you and the escort who visits you and nothing else. Our reputation exceeds us and that is why we have spent the past 7 years as one of the busiest agencies in London.
Your escort will arrive in a professional manner.
Whichever escort you decided you wish to visit you she will always arrive in looking professional, elegant, or smart casual, you will ever have to worry about one of our ladies arriving "Pretty Woman' style.
Each of the escorts listed in our gallery has her "outcall bag of tricks' and she is not afraid to use them – lucky you!
We will not send our ladies to meet you in restaurants, bars, clubs, casinos or anywhere else – no matter "that your known there".
The girls will always arrive at your room, where you can take care of payment in private and then the night is yours!
Taxi fare is in addition to all the rates listed on each of our girls' profiles
And unfortunately, we're drawing to the end of my chat, so I best wrap it up here! I hope you can see with ease how everything flows. We offer a market leading quality service and by being forthright with our expectations we feel our services are simple and pleasurable to use.
If you have never met up with an escort before, not just in London but anywhere in the world, let her know but most importantly let the reception team know. They'll be able to suggest and recommend ladies who would be perfect for you.
If after meeting the lady you have picked you realise that she isn't right for you, or that you just don't gel, then before money exchanges hands, please make your excuses and leave. If she has travelled to you then be a gentleman and cover her taxifare.
Most important to us will always be manners – our reception team always smile when you're polite and behave like a gentleman – this puts you in good stead with the girl you'll be meeting. Remember this tip and this will ensure that you get the absolute best out of your time together.