Rachaels guide to spicing up your sex life
13 May, 2022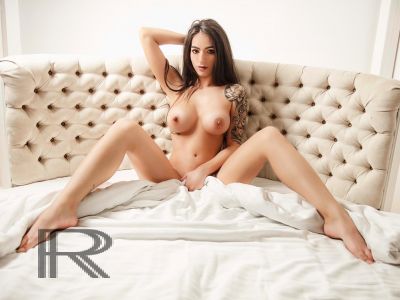 How To Spice Up Your Sex Life
Whether it's because you have been with your partner a long time or you are finding that sex is beginning to excite you less and less in general, you are probably thinking about how to spice up your sex life. Most people think about spicing up their sex life eventually and it's something that we encourage. After all, what's the point in settling for a subpar sex life when you could be having a wild time? Everyone deserves a great sex life.
There are a number of ways to spice up your sex life, such as hiring a stunning escort or trying a brand new sex toy. You could even try flirting, sexting or a secret fantasy. Whatever you choose, making the effort to spice up your sex life can have a significant impact. There's really no need to settle for a generic sex life, not when there are tonnes of ways to turn up the passion.
Here's How You Can Spice Up Your Sex Life
A lot of people make the mistake of assuming that it's hard to revive a 'safe' or boring sex life, but this couldn't be further from the truth. Below, we have listed some of the most effective ways of adding something special back into your private life.
● Hire a Gorgeous Escort - There are a number of ways to spice up your sex life, but hiring a gorgeous escort is sure to be one of the most effective. Here at Rachael's London Escorts, we regularly see people who enlist a beautiful woman to add a bit of excitement into their sex life. This could involve trying a brand new roleplay or exploring a kink, or the thrill of being with your dream woman could be enough to get you going. Hiring an escort is a fantastic way to take a break from what you are used to and experience something sexy, sultry and sensual.
● Bring Sex Toys and Equipment Into the Bedroom - A lot of men make the mistake of assuming that bringing sex toys into the bedroom implies that they are lacking something, but this couldn't be further from the truth. It's actually an effective way of providing a new form of stimulation. With so many sex toys to choose from, take your time to find options that excite you.
● Try New Sex Positions and Experiences - There is no shortage of sex positions for you to try, and finding a new favourite can make a big difference to your sex life. Switching to a new position can change the depth and speed of penetration, and it can mean that you are treated to a sexier view. Plus, mixing things up helps to keep things interesting.
● Create a Sexy and Alluring Ambiance - One of the biggest mistakes people make is allowing their sex life to become standard, experted and somewhat dull. This takes the romance and intimacy out of the entire act, but all hope is not lost. By creating a sexy and alluring atmosphere, it's a lot easier to feel relaxed enough to have a good time. It's the perfect way to ensure you and your partner are in the mood.
● Remember How to Flirt - Whether it's because you have been with your partner for a long time or you are used to being with escorts, a lot of people forget how enjoyable flirting can be. Flirting is all about teasing and tempting the other person, and getting excited for what's to come. It spices up your sex life by giving you something to look forward to, and by putting ideas of what could potentially happen into your head.
● Don't Be Afraid to Discuss and Explore Your Fantasies - Don't be afraid to discuss and explore your deepest, darkest fantasies. Regardless of what your fantasy is, discussing it openly is the first step towards getting to act it out. The same goes for kinks and fetishes too. It's also a good way to find out if your partner is interested in exploring things with you.
● Get Stuck Into Sexting - Eventaully, your sex life could begin to feel somewhat stagnant and uninspired. If this is the case, get stuck into sexting. Much like flirting, sexting is an excellent way to tease and tempt another person. It will turn you on and get you excited for what's to come, while giving you an outlet for your sexy thoughts and feelings.
● Let Yourself Be Dominated - You might be surprised at how many men enjoy being dominated, but how few have ever let themselves find out. Domination is a hugely popular aspect of sex, and it's certainly going to spice up your sex life. Putting your partner in control and having to submit to them changes the dynamics of the relationship, meaning that everything going forward is a sexy surprise.
● Give a Threesome a Go - There's no denying the popularity of threesomes and with good reasons. Being intimate with two other people is something special, and there are few things sexier than having two beautiful women take care of your ever sexual need. This is why a lot of people book two escorts, treating themselves to a sexual experience they won't forget anytime soon.
Pupi has got a very intresting sexy life
Spice Up Your Sex Life With an Escort
As you can see, there are a number of ways to spice up your sex life. All of the examples listed above are effective and they are sure to make a difference, but few are quite as effective as booking an escort. When you book an escort at Rachael's London Escorts, you are booking a woman who is skilled and experienced in the bedroom. It's the ideal way to spice up your sex life and experience a night like no other. To find out more about booking an escort, speak to a member of the Rachael's London Escorts team.