The best place to take an escort for a dinner date
01 April, 2022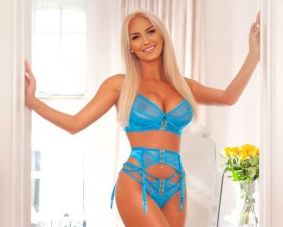 Best places to go with an escort in London for a dinner date.
A date can, at the best of times be nerve racking, a dinner date with a complete stranger can be even worse.
That is why its best practice, if you are looking for some company, to book a time with an escort to take out for dinner, this is what the girls do, and they make it as easy for you as possible.
We are posting this guide for the best places to take an escort on a dinner date to make something a little easier, this is helpful if you don't know London at all, it's great to give you some fresh ideas (even if you know London well) and it's also helpful because it's letting you know where our lovely ladies like to go!
We have compiled this list by asking the girls which restaurants they love the best and why – some have even let us know their favourite dishes!
A rather strange choice for such a delicate young lady but the girl really does love her food, she tells us that her favourite dish here is the B&L Combo which extra fries!
Burger and Lobster restaurants are a very chilled setting, a great place to take your London escort if you want a very relaxed casual date with lots of truly good food. If you have never been then B&L does what it says on the tin – they serve burgers and lobsters, and they serve it well!
There are a few B&L locations across London, and they have even started to spread worldwide now!
Hailey's choice of favourite restaurant to be taken on a dinner date to was Park Chinois.
Park Chinois – 17 Berkeley Street, W1J 8EA
Park Chinois describes itself as the "Ultimate Asian Restaurant" and both Hailey and the team here at Rachaels would have to agree, it's very expensive but then again what cost if you want to impress an escort as beautiful as Hailey – check out her selfies to see what level this sexy young lady is at!
Park Chinois is a very "Instagramable" spot, located right in the very heart of Mayfair (perhaps why Hailey loves it so much), it serves amazing food but is also very famous for its acts and its bar – walking in here with a woman like Haley on your arm (perhaps in very sexy heels and a revealing dress) is going to turn heads and make you the envy of a lot of people.
Dress smart yourself; you want to be looking your best here
Charlotte who is based in Baker Street, picked out a restaurant local to herself – she told us that she has dined everywhere in the world and yes the service, atmosphere and food here are the very best
Le Relais de Venise L'Entrecote – 120 Marylebone Lane, W1U 2QG
This restaurant has a 4.4-star rating on Google! It's a simple place with a simple menu but Charlotte tells us "It's the way they do it".
The French bistro meal of streak-frities is the only main dish, an easy to disgust salad comes with, try the famous house sauce and off you go! Enjoy a glass of French wine with your dinner and the jobs a "good un" then head back to Charlottes place and really put an end to your evening.
You can see why a dinner date with an escort is so much fun!
Blair lives in Knightsbridge but her favourite place to be taken to for a diner date is Sofra – a very small and busy Turkish / Lebanese place just off Bond Street.
1 St Christophers Place, W1U 1LT
Blair loves the fact that you can sit outside here under a heater and watch the world go by, she tells us that there is so much happening in this area and that her clients love to see it and sitting with her, a gorgeous tall sexy escort, can we really blame them?
If you like small plates of food, served in the best possible way and with a small and a great glass of beer then this is the spot for you, it's very relaxed and very informal – making it a great place to really get to know the escort that you are with.
Have you ever been on a dinner date with an escort?
If the answer is no then you need to give it a try, it's a great way to get to know a lady and will really give you an insight into her personality. It's also a great way to enjoy a beautiful woman who really does love to dress up – our ladies make such an effort when going out on dinner dates, we hope that you do to.
There are so many ladies at our escort agency that love to be taken out – to restaurants, clubs, bars or even to the zoo, they are great company for you and will make. Your day or evening so much more enjoyable.
If you have a favourite place to dine – perhaps you have never been? Perhaps you went with a "non-escort" and really didn't get to enjoy the experience and would prefer to return with a professional? Then send it in, let us know what was great about it, why you want to go and which lady you would love to go with, and we will write it up and post it here to help others with some ideas!
Here is our full gallery of dinner date escorts
We also have a very helpful guide to the hotels in London that our escorts most enjoy going to.