The Best Places in London to Visit an Escort
09 May, 2023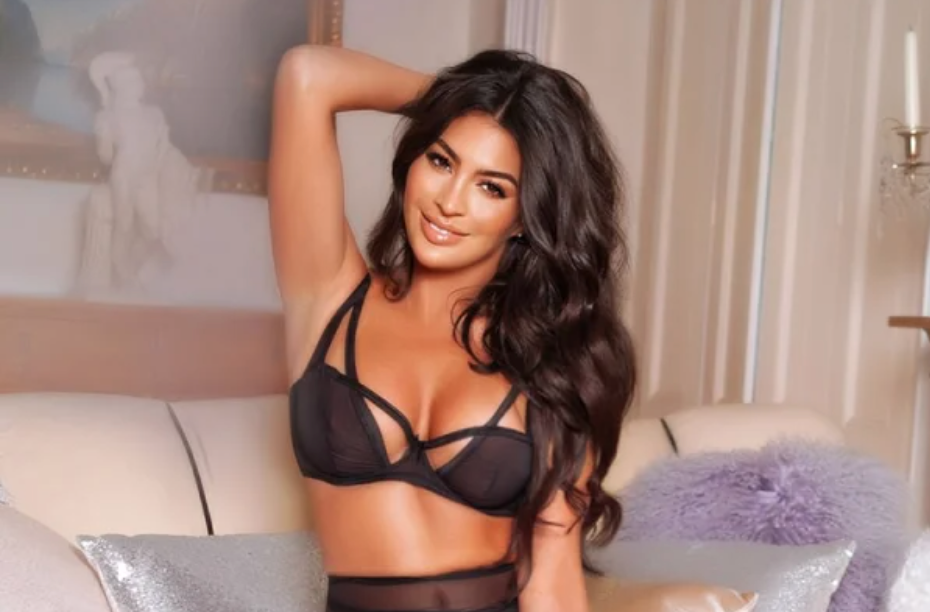 If you want to spend time with an escort in London, you must know where to look. Clients can find escorts throughout the city, but a few key areas offer something unique.
At Rachael's London Escorts, we pride ourselves on being able to offer an escort to everyone in London, regardless of your exact location. Working with us allows you access to some of the top escorts in the city, many of whom are more than happy to travel to you. You can browse our gallery, knowing we have ladies in all the best places in London and even those further afield.
Escort Agencies in London
There are a lot of escort agencies in London for you to choose from, including Rachael's London Escorts. Choosing the best escort agency in London requires careful consideration and research. It would help if you started by conducting online research to identify reputable escort agencies. Look for agencies with a solid online presence, positive reviews, and a professional website. Read client testimonials and reviews on trusted platforms to get an idea of the agency's reputation and the experiences of previous clients. Check if the agency has been featured in reputable publications or has received any industry awards, as this can indicate its credibility.
You should also consider the variety and quality of escorts the agency offers. Look for agencies with a diverse range of escorts in terms of physical appearance, personality, and services. Assess if the agency provides detailed and accurate profiles of their companions, including clear and recent photographs and information about their personalities, interests, and specialities. Look for agencies that prioritize the safety and well-being of their escorts, as this demonstrates their commitment to professionalism and ethical practices. These are all guaranteed things when you choose Rachael's.
Privacy and discretion are crucial when choosing which agency to book with, but you won't struggle to find that in London. A reputable agency, such as ours, should provide excellent customer service. We respond to inquiries, provide clear and honest communication, and address any concerns or issues immediately. We also offer transparent pricing; listed on the ladies' profiles are their rates, and we clearly outline our terms and conditions, including cancellation policies and any additional fees.
It's essential to trust your instincts and choose an agency that makes you feel comfortable and valued as a client, which is why so many people pick us during their time in the city.
Exploring the Best Hidden Gems of London's Escort Scene
London is a big city, and finding the best-hidden gems of London's escort scene can be challenging. Luckily, we are here to help. We know all there is to know about escorts in London and where all of the best escorts are located. We have listed five locations worth exploring to help you out and guide you to our favourite hidden gems.
Which of the areas below will you venture to first in search of your dream girl?
Bayswater
Located in the City of Westminster, Bayswater is known for its cosmopolitan vibe and beautiful garden squares. It offers a mix of Victorian architecture, tree-lined streets, and a diverse range of restaurants, cafes, and shops. Bayswater is home to the famous Hyde Park and Kensington Gardens, offering residents and visitors ample green spaces for relaxation and recreation. The area has a multicultural atmosphere, with a significant Greek and Arab community, resulting in a wide range of dining options and cultural experiences. It's also where you will likely find several of our most impressive escorts, such as Lacey, Haifa, Keyla and Bambi. These four women are gorgeous, talented and experienced, and they offer an unbeatable escort service in Bayswater.
Paddington
Situated in the City of Westminster, Paddington is known for its transport links and charming canal-side settings. It is a bustling area with the iconic Paddington Station, serving as a central transportation hub for trains, the London Underground, and the Heathrow Express. The area offers residential and commercial spaces, with various shops, restaurants, and hotels. Little Venice, a picturesque location where the Grand Union Canal and Regent's Canal meet, is a popular attraction in Paddington, offering scenic walks and boat rides. If you are in Paddington, you will also be close to several of the city's most gorgeous escorts, many of which are available to book right now. Kenzie, Julie, Phoebe and Lucy are some of Paddington's most popular escorts; if you browse their profiles, you will see why.
Mayfair
Mayfair is one of London's most affluent and exclusive areas in the City of Westminster.
Renowned for its elegant Georgian townhouses, upscale boutiques, and art galleries, Mayfair exudes luxury and sophistication. The area is home to prestigious establishments such as the Ritz Hotel and numerous Michelin-starred restaurants. Mayfair is a prime destination for luxury shopping, with famous streets like Bond Street and Mount Street. It is also a hub for art enthusiasts, featuring renowned auction houses and contemporary art galleries. So, considering the luxury that Mayfair boasts, it should come as no surprise that it's where many of London's exclusive escorts live. Addison, Erika, Paloma and Ellie are four of our most popular escorts in Mayfair, offering a wide range of services. You can choose any of these women, knowing that a memorable experience is guaranteed.
Marylebone
Marylebone is an upscale residential and commercial area in the City of Westminster. Known for its charming village-like atmosphere, Marylebone offers a mix of Georgian and Edwardian architecture. The area boasts an array of boutique shops, trendy cafes, and restaurants, particularly along Marylebone High Street, which happens to be one of my favourite streets in London; Marylebone is home to iconic landmarks such as Madame Tussauds and the Sherlock Holmes Museum. It is also near Regent's Park, providing beautiful green spaces for leisure activities. You will have many escorts if you are located in Marylebone or are happy to travel to the area. Shanel, Tiffany, Flower and Karina are escorts in Marylebone worth considering, especially if you are looking for a gorgeous girl who can have fun in the bedroom.
Earl's Court
Earl's Court is located in the Royal Borough of Kensington and Chelsea and is a vibrant and diverse area. The area is known for the Earl's Court Exhibition Centre, a popular venue for concerts, exhibitions, and events. Earl's Court offers a mix of residential properties, budget hotels, and various restaurants catering to different tastes and budgets. It is a hub for international communities, particularly Australians and Americans, creating a multicultural atmosphere. When you look for an escort in London, you will see that many reside in Earl's Court and the surrounding areas. The nearby West Brompton station provides convenient transport links to other parts of London.
As you can see, there are some clear frontrunners when it comes to finding the perfect escort in London; using an escort agency is the easiest way to find them. There's no need to spend hours scouring the web looking for an escort, as agencies can access everyone in one place. Instead of going alone and taking a risk, you can use an agency and relax, knowing you will have a date to remember.
Here, you will have access to the best escorts in London in all the most popular areas. It doesn't matter whether you are in Bayswater or Paddington, Mayfair or Marylebone; you won't struggle to find a London escort that ticks every box. Escorts can be found in all four corners of London, though you are more likely to have a better choice if you head to one of the busier, central areas. Of course, most of our escorts are happy to travel to you, so you don't necessarily have to venture too far in search of your perfect woman.
To find out more about visiting an escort, get in touch with Rachael's team. We are always happy to help you to find your ideal companion in your perfect location.