The secrets of a successful London escort
04 May, 2023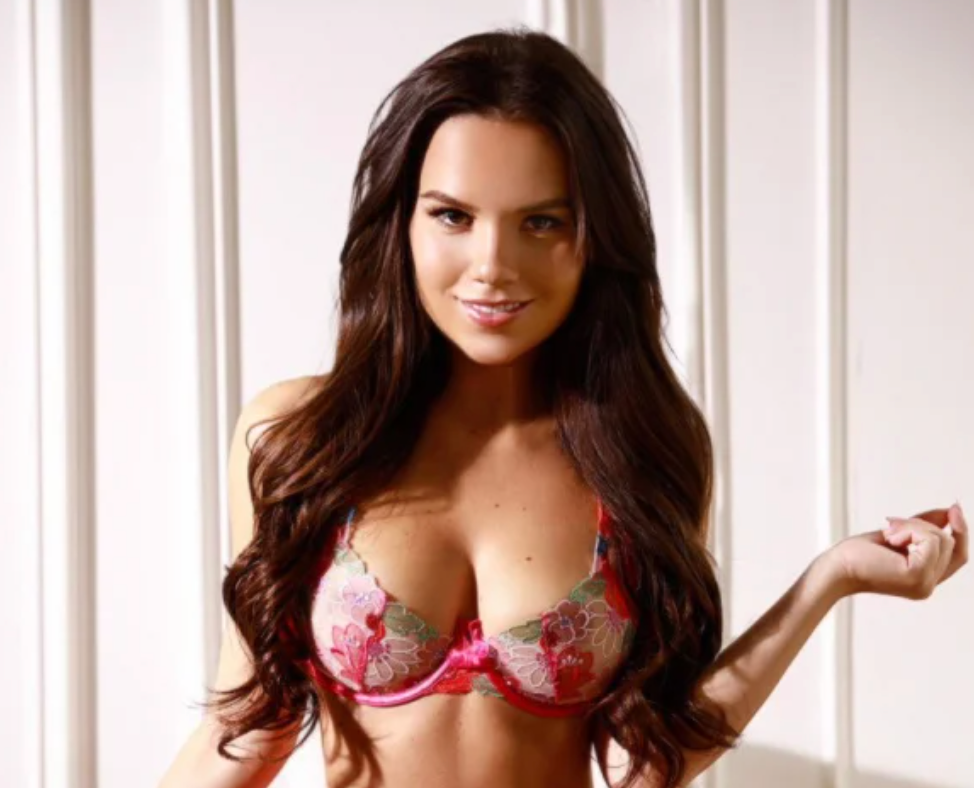 So many people want to get into escorting; they think it's an easy way to earn much money, but it's not!
Much work goes into getting it right; there is such a varied choice of escorts available in London that you must stand out from the crowd; here is a little insight into what makes some of our ladies as good as they are.
Becoming an escort
First and foremost, becoming an escort, especially in a city like London, takes work! Escorting is not a job you should take lightly; you should put much thought into it before committing.
Many people, both male and female, think that just by putting some pictures on a website, you will instantly start making money – that is very far from the case.
We have pointed up some great "plus facts" of a career as an escort, so please take a look at that; it's not all doom and gloom.
Professional photos, selfies, and videos
You'll need a professional portfolio, which is costly; you need to go to a reputable photographer who has experience in taking and editing escort photos. Stay calm with the editing; many clients will walk away if you don't look like your pictures.
Alongside your professional photos, you'll need selfies – the days of ladies displaying blurred faces or cropped heads are over; these ladies do not get much work. We live in a world where everyone wants to see everything, and that is just the case with people who book time with escorts.
Make these selfies the best that you can; invest in halo lights, selfie sticks and tripods, perhaps even a white drop background; none of these is expensive and can all be brought on Amazon.
The selfies themselves need to be good quality; I have found that the iPhone has the best camera, but there are so many choices out there – Yes, I'm talking to you, Samsung users! You're going to need underwear selfies; no need to go explicit. Escort agency websites are not porn sites; show off that fantastic figure! You'll need selfies of you dressed up and heading out to dinner, perhaps a nice sun-kissed holiday snap – but not too many of these; remember, they've got to be sexy but at the same time classy.
Videos are just as important now as selfies were three years ago; a good video can make or break a London escort's career! Stick to the rules of the selfies, and make them as professional as possible; they will highlight your profile amongst hundreds of escorts.
The most important rule when it comes to all three – is don't edit them too much!
Only work if you're in the best mood.
If you don't feel like it, don't work! That's one of the significant elements of being an escort, you decide when you want to work, you are self-employed, and it's up to you. If there's a day you don't think you can give your best, please just text in unavailable.
We will come onto reviews in a moment, but a few bad reviews can kill even the best escort career, and no one wants that.
Take a breath! One day won't hurt!
Likes, uniforms and toys.
Have a massive selection of all three.
Likes; be open-minded as possible; this is not a job for the faint-hearted or shy, so don't be. People don't want to meet up with a lady who isn't open-minded; you want to get exposure across the escort agency website – remember the more likes, the more galleries you be in. This website's most viewed service galleries are a level, owo, gfe and foot fetish.
Toys; invest! If you had any other business, you would need to invest in equipment, and ladies and gents, toys are your equipment! Have a varied selection, a massive choice; they're not expensive and will draw so much attention to your profile – views to your profiles mean more bookings, which means more money in your pocket.
Outfits/uniforms; are a must! A must! A must! So important I said it thrice, and boy, I mean it! It's not hard, straightforward, and won't cost you a lot – I can't understand escorts who don't have them!
Secretary – the most requested
Nurse – all of us would love a sponge bath from a sexy lady in a white rubber nurse outfit!
Naughty schoolgirl – so popular it's unreal, pigtails and all.
Police officer – not sure that I've ever understood this one, but it's popular, and therefore, as a London escort, you need it in your wardrobe!
Reviews, reviews, reviews and more reviews.
We can't state how critical good reviews are and how hurtful bad ones are!
Every booking confirmation we send out has a line "Please leave a review on (insert name) profile" Every other day, we bore people with the request on our WhatsApp status updates. If you need to follow the team there, please do; we constantly post helpful information for escorts and clients.
At the bottom of every escort profile, we ask the client to use the form below and leave a review.
Clients can text the reviews to the reception team, who will post them on their behalf – yes, it's that important that we go out of our way to do that.
Reviews on the ladies' profiles don't benefit the agency; they help the escort; the client will always move on to the following profile if they are still looking for what they want.
Reviews are so critical that we have even dedicated a page to them for our reception team – who already have a considerable reputation for being the best!
Word of mouth – building up your reputation.
A client sees you, he tells his friend, and the friend calls the agency and books you; it's how it works. Men love to brag and can't help telling their friends how hot/sexy/naughty the woman or women; he was with last night.
Capitalise on this – of course, it works both ways, and if you weren't in top form, this would also go against you.
Make a lasting impression but make sure it's a good one.
Set reasonable work times.
Don't work yourself into the ground, no one likes burnout, and I can promise no one likes a burnt-out escort. The escort industry is one where you must always be in top form; tired, hungover, or not feeling her best is not a good look.
The best example of this I have seen is Kylie; she works sensible hours, has private time, goes on fantastic holidays, and knows how to use her downtime, and so should you. One of the biggest mistakes we see, as an agency, is ladies who take bookings at 10 am and bookings at midnight seven days a week.
Remember, we all need our 8 hours.
Always arrive with a smile.
Opening the door to a client or arriving at a client's door without a smile doesn't start your time together significantly. People don't want what they get at home; a GFE (girlfriend experience) is not like a "proper" we've been together ten years experience; it's something else.
Start the date like you would want a date to start; on a friendly foot; Jessica has got this right; read these fantastic ladies' reviews, and you will find out how to act.
In conclusion.
Being an escort is not for everyone; being an escort in London is only for a select few – the best of the best and I hope that my experience, I've been in this industry for a little over 12 years now, helps you along the way and doesn't scare you off.
It can be a challenging game, but it can also be very rewarding and very fruit full.