Top Tricks From London Escorts For Better Blowjobs
17 September, 2023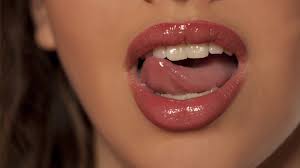 Want to learn how to give better head? Then you're in the right place. Our "top tricks for a better blowjob" blog is the place to read if you want to improve – there are some little gems here.
Before we start, we will share one of the loveliest escorts' thoughts: unedited and straight from Bambi.
"Regarding the tricks: which man doesn't want to be teased before in bed? Eye contact is very important before going down...a lady should use her fingers before putting her mouth on the ... a playful tongue is essential for the BJ, going from down to up, slowly and after deepthroat it as much as you can, eating as a strawberry.. moaning in the same time will be perfect."
You have got to love her thinking, which shows why this very sexy lady is one of the most popular escorts in our gallery.
Oral Sex Is An Intimate And Pleasurable Experience.
Communication is vital: Open and honest communication is crucial before engaging in any activity. Talk to your partner about their desires, boundaries, and what they enjoy or find pleasurable. Communication helps create a comfortable and consensual environment.
Relax and create a comfortable atmosphere: Set the mood by creating a relaxing and comfortable atmosphere. Dim the lights, light some candles, and play soft music to help make a sensual ambience; perhaps some sexy lingerie, high heels, oils to hand and a juicy wet mouth all add to the experience.
Start with foreplay: Before diving into owo, remember that foreplay is essential. Kissing, touching, and caressing your partner's erogenous zones can significantly heighten arousal and anticipation.
Take your time: GREAT blowies always involve patience and exploring and pleasing your partner. Rushing can hinder the experience. Build anticipation by starting slowly and gradually intensifying your movements.
Experiment with different techniques: Every person is unique, and what works for one might not work for another. Experiment with other methods, such as using your tongue, lips, and even incorporating your hands. Vary the rhythm, pressure, and movements to find what your partner enjoys most – your response will be pretty obvious.
Focus on the tip of the penis: The tip is a susceptible area for many men. Focus on pleasuring this area using gentle, circular motions with your tongue or light sucking. Experiment with different techniques and ask for feedback to determine what feels best.
Use lubrication: If your partner prefers direct contact, using a water-based lubricant can reduce friction and enhance pleasure. Apply a small amount to your fingers and gently massage the area before using your mouth.
Pay attention to the entire body: Oral sex is not just about the genitals. Stimulating other erogenous zones, such as the balls, inner thighs, and perineum, can heighten pleasure and create a more satisfying experience; check out some of the girls listed in the prostrate massage gallery if you would like a finger slipped in.
Don't forget about the testicles: Incorporate light stimulation of the testicles into your oral technique. Be gentle and pay attention to your partner's reactions to ensure comfort and pleasure; there is so much you can do with the balls.
Maintain good hygiene: Keeping good oral hygiene is essential when engaging in owo – if you're not clean, the escort will ask you to leave; make sure to brush your teeth, floss and shower – all the things that make you attractive to women – I promise you that a clean gent is going to get so much more attention than a smelly gent. Using a breath freshener or mint can help you feel even more confident during the experience.
Enjoy, Enjoy, Enjoy the experiance
Remember, every person is unique, and what works for one may not work for another. The best way to enhance owo is to communicate openly with the escort you see, paying attention to their likes, dislikes, and cues – remember, this is fun, consenting play between two or more adults.
Consent and mutual enjoyment are paramount, so always prioritize your partner's comfort and pleasure. With these tips and techniques, you can strive to make the experience of oral a better and more satisfying one for both you, the escort you are seeing and, if you are fortunate, another sexy escort lady.