Fuck Me Shoes Whats the Big Deal
17 November, 2022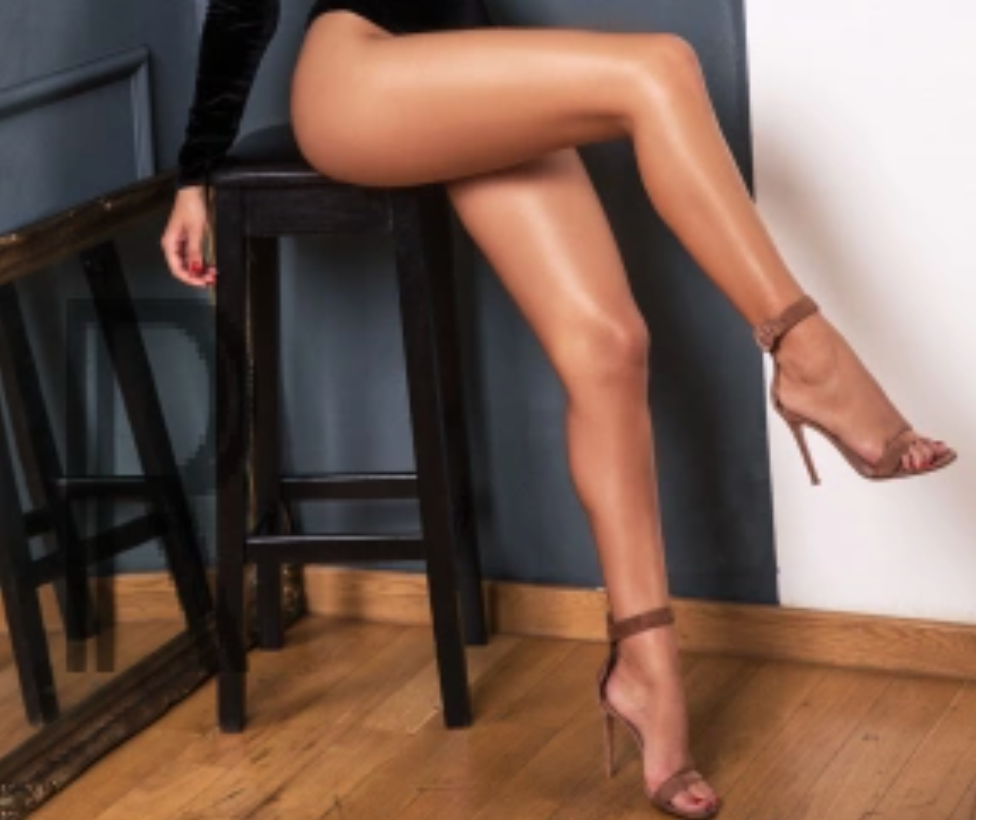 'Fuck me shoes' is the term used to describe sexy, high heeled shoes that women wear in the bedroom. These are worn to create an over the top, sexualised image and it's something that a lot of men enjoy. This is why a large number of our escorts have built up a collection of fuck me shoes over the years, knowing that they turn men on and get things going in the bedroom. There's not one or two specific types of fuck me shoes available, there's actually a whole host.
These shoes are available in different styles, shapes, designs, colours… the list really is endless. There are pumps and boots, strappy sandals and platforms. When we say that there are a lot of fuck me shoes out there, we really do mean it. This means that every escort has a unique collection of shoes, and there's sure to be a pair that gets you in the mood for fun.
Why Do Men Love Women in Sexy Shoes?
● It's a Common Fantasy - People are into all different things in the bedroom and being with a woman who is wearing fuck me shoes is a fantasy for a lot of men. It's seen as kinky, naughty and a little bit taboo. This means that a lot of men are turned on by women who wear shoes in the bedroom, as it's something that feels 'off limits' and extra special. If you think about a lot of men's fantasies, they centre around being with their boss or a receptionist, or a sexy nurse or a dominatrix. These are all women who tend to wear high heeled, sexy shoes. For a lot of people, fuck me shoes equals being turned on instantly.
● They Create a Perfect Silhouette - There is no denying that women look sexy when they are wearing high heels, as it makes them appear taller and slimmer, and this is something that really gets a lot of men going. With longer legs and their bum more prominent than usual, heels create what a lot of men deem to be the 'perfect' womanly silhouette. This is why a lot of our escorts believe when it comes to heels, it's a case of the higher the better. Next time you're with an escort, just look at how wearing high heels changes the shape of her body.
● The Implication of Pain - If you are turned on by dominatrixes and being dominated by a woman, you will know that there's a fine line between pleasure and pain. What's a great way to combine the two? With a pair of fuck me shoes, of course! The heel of a stiletto can cause just enough pain to turn someone on in a big way, without ruining the moment completely. It has strong links to S&M and BDSM, and there's something strict and stern about a woman wearing impressive shoes. They command attention, and they will quickly put you in your place. The idea of feeling pain in the bedroom turns a lot of people on, and our escorts love to be the ones inflicting that.
● Spontaneity is Sexy - There is something extremely sexy about spontaneous sex, and leaving those fuck me shoes on in the bedroom is enough to create that illusion. Being with a woman who is completely naked, apart from her shoes, makes the encounter feel as though it's a spur of the moment idea. It feels naughty, as though you could be caught at any moment, and told off. It feels rough, raunchy, risky and like you could be walked in on.
As you can see, there are a lot of reasons as to why men love women in sexy shoes. This is why a lot of our escorts wear fuck me shoes, knowing that it's just one of the many ways they can grab a man's attention and have him begging for more.
Book Escorts With Fuck Me Shoes in London
There are a lot of escorts to choose from in London, but you'll find the best of the best here at Rachael's London Escorts, and that is something that we are extremely proud of. We understand that everyone wants something different in an escort, which is why we go above and beyond to ensure that we have the perfect woman for everyone. We have blondes, brunettes and redheads. We have tall and slim girls, as well as short and curvy girls. We also have girls who are interested in specific role plays and outfits, including those who love to wear fuck me shoes.
If you browse our impressive gallery, you will see just how many of our beautiful babes wear fuck me shoes, so you certainly won't be short of choice. You can browse our website, choose your favourite escort and book an appointment in a matter of minutes. So, what are you waiting for? The sooner you book, the sooner you can enjoy spending time with a stunning woman in London.