A Deep Dive Into Mistress Elizabeth
16 November, 2022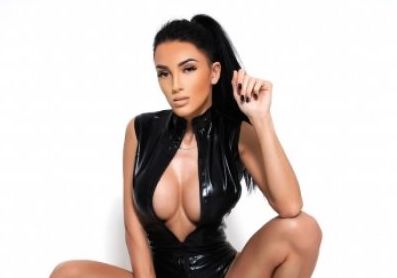 If you are looking for a gorgeous woman to dominate you, then look no further than Mistress Elizabeth.
There is certainly no shortage of escorts at Rachael's London Escorts, but few of them are capable of what Mistress Elizabeth is capable of providing. Whether you are looking to spend time with a dominatrix for the first time, or you are an experienced submissive, you won't be disappointed by what Mistress Elizabeth does with you. From the moment you meet, she is in control.
What Does Mistress Elizabeth Do?
I think the easier question is 'what doesn't Mistress Elizabeth do?' as she's an escort that really does it all. Whether you are looking for a light domination session or you want to go all out, Mistress Elizabeth is the woman for you. She really goes above and beyond to ensure that all of your preferences, urges and kinks are taken care of. We have listed some of her most popular services below, but she's always happy to try something new if you ask her nicely enough.
Foot Worship, Body Worship, Roleplay, Tie and Tease, Humiliation, Cross Dressing, Spanking, Whipping, Light Domination, Hard Domination, Dress Up and Caning.
Mistress Elizabeth also likes to use toys, especially as a way to tease and punish you for disobeying her. She has an extensive collection fo sex toys that includes vibrators, handcuffs and strapons. You can also ask Mistress Elizabeth to dress up, if you have a specific role play or kink you would like to explore. She has a seemingly endless list of outfits including latex shirts and trousers, corsets, masks, gloves, leather dresses, catsuits, PVC trousers and more.
Why Choose Mistress Elizbaeth?
Mistress Elizabeth is located in Gloucester Road, close to the tube station, and only a short walk from Earls Court Station. This makes her one of the easiest escorts to visit, as you can simply head there on public transport. Her apartment is impressive, and you are sure to enjoy every moment that you spend there. If you would rather Mistress Elizabeth come to you, she is more than happy to do that, though you will need to cover the cost of her taxi fare. After all, you can't expect such a high end mistress to use public transport.
From the moment you meet Mistress Elizabeth, you will see that she is unlike any other escort you have ever been with before. She stands out as being something special, which is why she is the 'go to' choice for a lot of men. Instead of simply providing a dominatrix service, she enjoys every second that she spends with you. Mistress Elizabeth is always in control, but she's always willing to tailor her services to ensure you are satisfied and pleasured throughout.
Mistress Elizabeth knows that first impressions really do count, which is why you won't catch her looking anything other than her absolute best. She might turn up wearing 'normal' clothes, but there's a lot of fun to be had when she takes those off. Underneath, it's luxurious lingerie and sexy outfits at all times. This is a woman who enjoys the finer things in life, so you can expect the best of the best, from head to toe.
Book Mistress Elizabeth Today
If you are interested in booking a session with Mistress Elizabeth - and we wouldn't blame you, because she really is one of the best - you have come to the right place. At Rachael's London Escorts, we make booking Mistress Elizabeth extremely easy. All you need to do is get in touch with our talented team, let us know your availability and we will organise everything for you.
We understand that spending time with a dominatrix is something that a lot of people like to keep private, which is why we work discreetly at all times. You can choose Rachael's London Escorts, knowing that everything that happens between you and an escort remains confidential. But, if you choose to brag about your time with Mistress Elizabeth, that's okay too. To find out more about booking Mistress Elizabeth, get in touch with us today. The sooner you book, the sooner you can enjoy everything this gorgeous woman has to offer.