What Do Women Class as Kinky?
05 October, 2022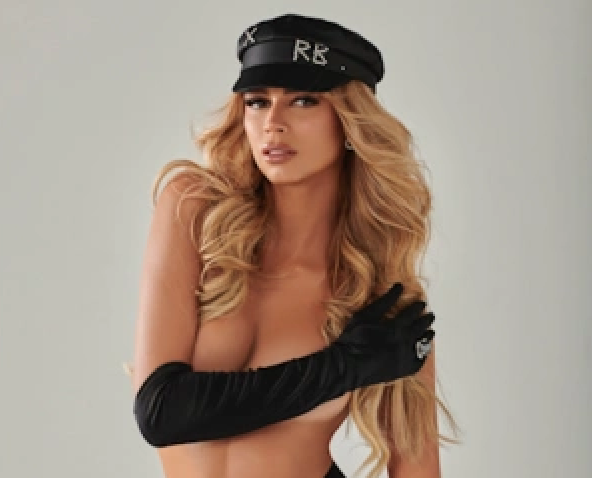 When it comes to sex, a lot of people like things to be as kinky as possible, and for men this could mean a whole host of different things. There are a lot of things that men consider to be kinky; watersports, spanking, stripping, strapons, uniforms, BDSM and group sex are all prime examples. However, a lot of people are unsure about what women class as being kinky. Well, we can tell you that it's not all that different.
Every woman will have slightly different preferences and interests in the bedroom, meaning that there are various things that might be considered kinky. What one woman might find kinky, another might not. Thankfully, our stunning escorts are into all things kinky, and so there is always a woman available to get down and dirty with you. Below, we have listed some of the top escort services that our babes class as kinky.
Kinky Escort Services That Our Ladies Enjoy
● Role Playing - When a lot of people think about being kinky, they think about dressing up and role playing with someone else. This is something that a lot of our escorts are into. It gives them the chance to be someone else, and play a different character. Our escorts have a variety of outfits for you to choose from - school girl, nurse, secretary, dominatrix, policewoman, teacher and many more - so, you really can choose the ideal role playing scenario for you.
● Threesomes and Group Sex - Not much is kinkier than involving other people in your sexual experience, which is why most women class threesomes and group sex as being exceptionally kinky. After all, what's naughtier than enjoying the company of two people at once? At Rachael's London Escorts, you can choose any of our experienced ladies, knowing that they are going to be just as excited about group sex as you are.
● Domination - One of the kinky services that our escorts enjoy the most is domination. It gives them the chance to take control, put you in your place and be the boss. There are different levels of domination, and our escorts are happy to tailor their approach to your likes and preferences. Being dominated is hugely kinky, it's definitely going to leave you feeling naughty and in need of punishment.
● Sex Toys - There are a lot of sex toys to choose from, and many of them certainly let your kinky side out. There are dildos, vibrators, handcuffs, whips, chains and a whole host of other things to enjoy. A lot of our escorts have impressive sex toy collections, so they are the women to choose if you want to try something new. Using sex toys is a great way to slowly immerse yourself into kinkier things in the bedroom, as you can be as tame or as naughty as you like.
● Spanking - Whether you have been made or your escort has been bad, someone deserves to be spanked. Spanking is kinky, but something that a lot of people enjoy, as it's easy to include it in all types of bedroom play. Whether you are looking for an intimate evening or you want things to be a little rougher, there is always room for spanking.
● Fetish Play - If you really want to get kinky in the bedroom, consider exploring a new fetish. There are a seemingly endless list of fetishes out there including foot fetishes, watersports, shoe fetishes, latex or leather fetishes, cuckolding, voyeurism and a whole lot more. Trying any fetish will definitely have you feeling kinky in no time at all.
As you can see, there is a lot that women class as kinky. It's a common misconception that women don't like things to be as kinky as men, but we've found that to be untrue. If you ask any of our escorts, they will tell you that it's a case of kinkier the better for them. If you have a kink that you would like to explore, and we haven't listed it above, that's okay. There's a high chance that our escorts are already thinking about it.
Kinky Escort Services in London
At Rachael's London Escorts, you will find a whole host of kinky escort services available to you. Whether you are interested in fetishes or sex games, bondage or role playing, there is always an escort who is keen to join you for some fun in the bedroom. All you need to do is choose your favourite escort, make a booking and wait to be amazed at what she is capable of. Organising a night of pure, kinky pleasure has never been easier.
All of our gorgeous girls are skilled, experienced and talented in the bedroom. They know how to pleasure, tease and please you. Plus, they love things to be as kinky as possible. This is why you shouldn't hold back with any of our escorts, as they really do enjoy things being naughty. If there is something that you want to try, let your chosen escort know, even if it is something a little bit out of the ordinary.
With a quick browse of our gallery, you will see just how many gorgeous escorts are available. There are brunettes and blondes, curvy girls and petite girls. When we say that there is someone for everyone, we really do mean it. To find out more about any of our kinky escorts, get in touch with Rachael's London Escorts team.