Do People Spend Thousands On High Class Escorts?
21 January, 2023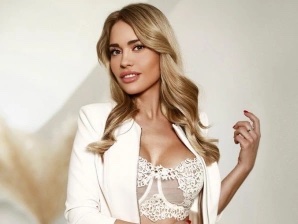 This question was put to one of the team this week and I thought that it deserved a blog dedicated to it.
Its quite an important question really, I had a little search on Google to see the best way to go about answering it but only came across a few forums.
These questions in these forms were all answered by people who don't book escorts – it was obvious in their answers;
"I'm no billionaire but I will tell you men with a lot of money learn the value of things very quickly. There isn't any value in woman that just anybody can have."
The above is a great example of the attitude and is completely wrong – we should know, have you seen our high-class gallery?
It was also interesting to see that Google pulled up articles from 5 years ago, articles that haven't been edited to make up for modern times, prices increase – yes inflation has also hit the escorting industry!
What is a high-class escort?
This is the best way to start this off and quite an interesting entry into the subject.
High class does not mean overly expensive, you won't find escorts listed on this site for £5000 per hour, there isn't anyone who will charge you £15k a day to go on holiday with you – although if you want to pay one of our escorts that I am sure they won't mind?
No, high class is a way of mind, it's how the lady acts, how she presents herself, does she live in a beautiful apartment, are we happy that we could send any of our clients there, does the lady in question have drinks, candles, sheets with a high thread count?
Take Rowan for example, this lady only wears the best underwear, the best shoes, her apartment is out of this world, she loves a Jo Malone candle – they are always burning, she only wears the best parfum – Ombre Nomade, the smell is enough to turn any man or woman on. I should know!
Nails, toenails, hair, make up and body grooming – just because a lady charges an astronomical rate does not mean that all the above are ticked!
And Rowan has all that covered – would you then say she is high class? But she's only £300 an hour for an incall?
Do people want to spend time in the company of these ladies.
Of course, they do, otherwise our galleries wouldn't be so full, if there was no work then there would be no escorts available!
Yes, the ladies come and go, holidays, breaks from escorting, time away with clients, the galleries are always being up dated, fresh faces are so much fun!
After a hard day, a hard week, a hard month relaxing in the company of a woman is what's needed, doesn't matter if you are a guy, a gal, a couple being the centre of someone's attention is always well received.
This is where the answer to the question comes in.
An hour isn't a long time, it passes far too quickly, a drink, a shower and its done. These women are the most beautiful and friendly the world has ever seen and you're in their company!
A full evening with Noel will cost you £3000, Noels full evening is just 8 hours, is that enough time with her. I don't believe so and neither do so many of our clients. Noel is great at what she does, she draws you in, makes you the centre of her world and yes……… You do enjoy it, who wouldn't!
Are high class escorts just for the ultra-wealthy?
No way, yes, it's a lot of money to spend but clients of ours save up for this experience, an end of year treat for some, a weekly or daily treat for others – there is nothing wrong with that and the girls don't care what you do or where you are from. They want you to be as happy with them as they are with you!
We are mainly a London based escort agency, most of our escorts are based right smack bang in the centre of this great city but not all our clients are. Some are spread out across the world, and they can't wait to return. Why return to London? Well, this is where you will find the best ladies! So, what do they do? They have the escorts come and visit them, most of our ladies who are travel companions are also listed in our high-class gallery.
While not the biggest outlay – a Rolex will cost you more, a booking to another country will still cost you thousands and it does happen often.
Can Rachael's help me spend my thousands?
Our agency prides itself on customer service and you will be treated exactly the same if you are spending £150 or £1000 per hour and that is the why people love us.