Teagan is a babe
05 October, 2021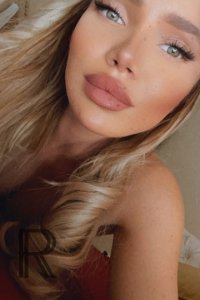 Get to Know One of Our Top Escorts - Teagan
At Rachael's London Escorts, I have a lot of beautiful escorts for you to choose from. However, some women continue to be the top choice for many of our clients, and are booked time and time again. One of these is Teagan, an escort who is popular and sought after in London. Once you have seen photos and videos of Teagan, and you have read a little bit about her, you will see why she is in demand. If you book Teagan, you are in for a treat and I know you won't be disappointed.
Shining the Spotlight on Gorgeous Teagan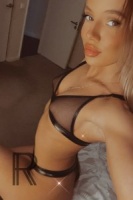 You will find a tonne of photos, videos and selfies on Teagan's profile and from these you can gauge just how great she is, but you are probably wanting to know a little more. This is why I am shining the spotlight on Teagan.
It's easy to see why Teagan is so popular. Not only is she beautiful and charming, but she is intelligent and hard working. I'm never surprised when someone wants to book Teagan, as she has so much to offer. She is a fun, sociable and energetic escort in London. It doesn't matter whether you are taking her to a luxurious hotel - Park Avenue Baker Street and Holmes Hotel London are two of her favourite places to stay in the area, and mind too - or she is joining you for a business event, Teagan ticks every box. Simply, has brains and beauty.
Why is Teagan So Popular?
With so many escorts in London to choose from, you may be wondering why Teagan stands out from the crowd. All you need to do is check out her photos, selfies and videos, and you will see that this 20 year old really is something special. When you are booking an escort, the most important thing to pay attention to is looks and Teagan does not disappoint. I'm always hard pushed to find a client who doesn't think Teagan is a stunning girl. Despite only being 20, Teagan is no amateaur and she really knows her way around pleasing a client, we also have some other really popular ladies that you can go and see.
Standing at 162cm and with beautiful blonde hair and natural 32B breasts, Teagan is strikingly beautiful. She ticks the box for a lot of men, especially when you consider how incredible her green eyes are. Whether she is wearing a sexy school girl outfit or a naughty nurse, is role playing as an obedient secretary or she is dressed up for a formal business dinner, Teagan always looks the part. She can do charming and charismatic, just as well as she can do sexy and sultry. This is an escort that will dazzle you, impress you and turn you on. Teagan fits in well in any environment, meaning she is the ideal choice for an intimate evening alone or as arm candy at a dinner party.
Of course, it's not all about the looks. For me, it's Teagans personality that really stands out. She is fun, intelligent and fabulous company. You can talk to her about anything, whether that be complaining about a hard day at work or detailing your hobbies, interests and passions. She can talk to anyone and she is a real conversationalist. Teagan loves to shop, so she always has a stylish outfit to wear and accessories that showcase just how much of a premium escort she is. She also likes to go out for dinner, spend quiet evenings alone with a client and she loves having drinks with friends. Even after spending a full evening with Teagan, I know you will be left wanting more.
A Baker Street, London Based Escort
Though Teagan is Eastern European, she is currently based in Central London. This is close to all of us here at Rachael's London Escorts. The closest tube station to Teagan's apartment is Baker Street, which is on the Bakerloo and Jubilee lines. It's also on a number of bus routes, surrounded by places to park and easy to access on foot. Whether you live in London yourself or you are just visiting, you won't find yourself too far away from Teagan and reaching her should take no time at all. It doesn't matter if you book Teagan far in advance or at the last minute, it won't take you long to get to her and everything about visiting her is discreet. You can trust Teagan to keep things discreet, subtle and on the downlow if you need her to.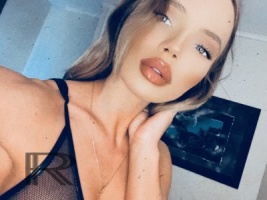 Teagan's Favourite Places in London
As a popular escort, Teagan has been taken to some amazing hotels and restaurants in the city. As I have already mentioned, Park Avenue Baker Street and the Holmes Hotel London are two of her favourite places to stay. So, if you book a room there, you are sure to impress her. However, Teagan is always excited to experience something new and won't shy away from trying out somewhere different.
Teagan also has a list of favourite restaurants, which is to be expected when you are as sought after as she is. The Ivy Soho and Circolo Poplare Fitzrovia are firm favourites of Teagan - and I know why, they are two of my favourite restaurants as well - but she is happy anywhere with delicious food and good company. All you need to do is let Teagan know what you want and she will accommodate you.
Book Teagan Today
If you are interested in booking Teagan as your London escort, you can do so today. After all, why would you wait? She has a lot of availability, but make sure you don't hang around for too long. As Teagan is so popular, she quickly gets booked up and I wouldn't want you to miss out. The sooner you enquire about booking Teagan, the sooner you will see what all the fuss is about. You can book Teagan directly with me or you can get in touch via the Rachael's London Escorts website.