Trans escorts are top-rated at the moment.
16 March, 2023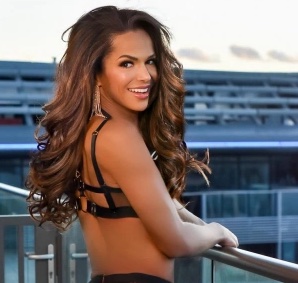 The world is a changing place, with new experiences popping up everywhere. As many men and women are booking time with trans ladies now as female escorts with us here at Rachael's keeping up, you will now find many very sexy shemale / transsexual ladies in our galleries! Seeing a trans lady is not new, but it has become mainstream.
Why Are Trans Ladies So Popular?
There are many reasons why the popularity of this type of booking has increased, so let's take a minute to examine why this is the case.
It's naughty – the first and probably the most valid point; it could be classed as kinky, and as humans, we are all about pushing the limits and trying new things – which could also be why party bookings are so popular.
The Power Shift – many men want to spend time with a shemale escort because they're bored of being in charge. There is something for many men about being bent over or being made to perform owo that pushes their naughtiest fantasies. Many trans ladies can take control, and it is with this handling charge that the turn-on comes into play.
It's something new – that's true before Shemale escorts in London became commonplace; you would have to travel to places like Thailand to experience a shemale; that's a long journey for a bit of pleasure, especially now it's available in your backyard!
Dressing Up With a Shemale
You may be bored with the standard stockings and heels, and a French maid outfit may not be doing it for you anymore, so why not try some role reversal? So many ladies listed in the shemale gallery have many uniforms or outfits for you to wear. Remember, there's nothing wrong with trying something new!
Want To Wear Stockings?
Then go ahead, bring your own, or check with our reception team if the lady who wishes to see has a collection – cross-dressing is very popular with both men and women who want to book time with trans ladies.
Every thought about lipstick? Would you like to wear some and then get to perform a trendy act on one of these ladies? If yes, then that's no problem. Give it a go; you never know, you may enjoy it, and if you do, come back and visit another of our great girls.
Shemale Escorts At This Agency.
We are new to this, but because of our name, we have a few very sexy ts ladies who have wanted to join our ranks already; we're pleased to say that these ladies are very hot and sexy.
Bella Morgane – a beautiful brunette with a cracking figure and 7 inches of pure fun. Bella will hold your hand if this is your first experience or show you something new if you're a session professional. Based in South Kensington and available from £500 per hour, Bella is a popular TS.
Angel Chelsea – very sexy tanned skin and a massive smile with a remarkable figure. Rates for this great TS escorts company start at £300 per hour; she is fully functional and loves to play – the question is, "can you keep up?" Angel is turning bookings down daily because she is so popular and busy.
Lara Ricci – the first shemale to join our London escort agency and why we are the go-to place for booking sexy shemales in London and further afield. Lara lives in a beautiful apartment off Kings Road (Chelsea) and is available day or night.
How To Book Your Time with One of These TS babes
It's no different from booking one of our female escorts; you have done the hard part; you have found our escort agency (not that hard, actually considering our positions in the Google SERPs), our team of trained receptionists is on hand seven days a week to take your call.
Please don't worry, they have heard it all before, and no one judges; your pleasure and that of girls is the most crucial part of their job.