Why You Should Always Book With An Agency
28 April, 2023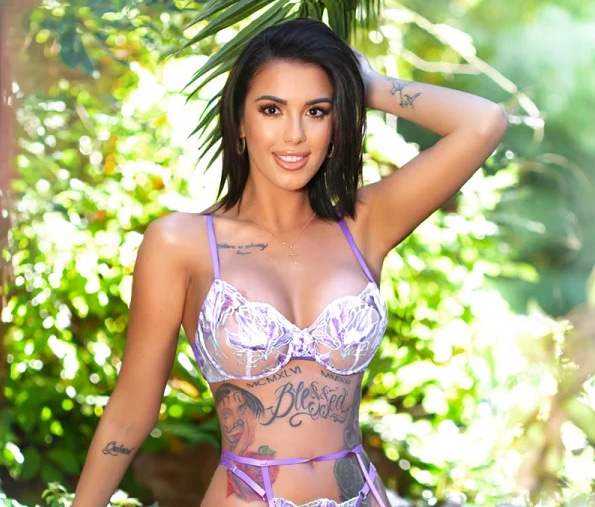 You're on an escort agency website; you will find all our ladies in Central London, so we will look at why it would be better for you to use an agency over booking an independent escort – of course, we think so!
The Benefits of Working with a Reputable Escort Agency.
There are thousands of escort ladies based in Central London, London is home to millions of people, so thousands is not a high percentage when you sit there looking at site after site after site with all these beautiful and not-so-beautiful women laid out in front of you the task of selecting one, or maybe two or may three if you're lucky, can be terrifying.
That's where we come in; we have a highly trained reception team in what they do – all three of them went to "escort agency receptionist college" – they didn't, but wouldn't that be amazing if they did! Rachael, Claire, and Danielle all have a vast knowledge of each of the ladies on the site; they meet the girls, speak with them daily and know what makes them tick!
Knowledge and know-how like this enable the girls to recommend which of our lovely London escorts would suit your requirements the best, so much better than taking a stab in the dark and picking some random independent escort off the internet.
Agency vs Independent; weighing up your options.
Looking at it from a neutral point of view, what makes us edge towards an agency each time is the choice that you get; take our main gallery, for example. It has over 150 ladies available every day, all in one place! Can you imagine how long it would take to flick through 150 independent websites?
You also have our helpful team pointing you in the right direction, but how do you know we are doing that and not just pushing you towards the lady of the moment? Well, you have picked one of the most respected escort agencies in London; you can read the reviews clients have left, not just about the escorts but also about the team; it's something we take great pride in.
Another practical basis for using an agency is the location of the girls; not only do you get a massive selection of blondes, brunettes, curvy, slim, young and mature, but they are also located in so many areas, Kensington, Mayfair, Paddington and Earls Court are amongst the most popular, you won't have to go running around London before you get to relax.
Then there is the booking procedure; most independents want you to email them or text them, bookings need to be well in advance, you need to fit in with her schedule, and some even want other escorts to verify who you are (this happens a lot on Adult Work). Using an agency, you have none of these problems; want to see a girl in minutes – no problem; lady you want to see is busy – no problem; your price range is only £200 for an hour – no problem.
With an escort agency, it's all under one very sexy roof!
Trust and Why It Matters; your go-to escort agency becomes part of your life.
How do you find an escort agency you can trust; well, our reputation speaks for itself, and many of our clients come from word of mouth. It's been 12 years since we entered this business, and the agency is still here, doing what we do best. Take your friends' word because you will only find a few reviews online for real-life trading escort agencies.
What Are the Perks Of Using An Escort Agency To Make Your Bookings
The perk that stands out the most is the simplicity of it; when you call Rachael's to make your booking, you tell the team whom you want to see, what time and for how long. Within minutes the team has this arranged, and you receive an SMS with all the booking details – done! If the escort is unavailable, the reception will tell you, and you can pick from the list of ladies they send you.
Why would you want to make your life any more complicated than it needs to be?
How Can An Escort Agency Help Customize Your Booking?
Making your booking simple depends on the reception team and what you want. Do you wish to add alevels to the booking? Is CIM an addition? Would you like your chosen escort to wear her naughty schoolgirl (the most popular uniform request) outfit? Are you running late? Do you need to change the time?
Our reception team are on the phones all day long dealing with requirements like this; nothing is too much hassle! We have even had people lost looking for the address of the escort they're visiting for an incall and have guided them in.
Building Trust and Long-Term Relationships with Your Preferred Agency
We must be doing something correctly; the percentage of returning clients is vast. We have clients still calling that were among our very first calls, and that is a big feat.
It's lovely to know that people trust our service and are happy to put their pleasure in our hands – well, one of the escort's hands! It's all about knowing your clients and knowing your companions! The reception team get to know so many of you so well; I've often heard them tell people, "This one is not for you, but perhaps you would like to see……."
If a client likes slim, natural girls in their early 20s, you won't point them to a curvy woman with massive boobs in her thirties; it's with the relationship you build that our team get to know you.
If this is your first time using an agency to book an escort, read our "guide to booking a London escort" You should find some helpful details here; if you prefer, you can always call the team, who will gladly guide you through the process.