A sexy blonde escort
09 January, 2023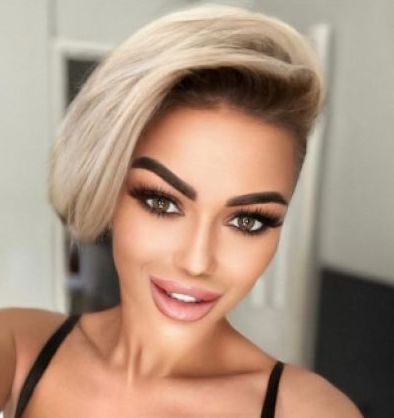 We all know that I am a brunette man, I love the dark locks, dark sun kissed skin and very
sexy dark lips but……… sometimes……. just sometimes I can be swayed by a blonde!!
There it is!!! I said it!!!!
Owning this London escort agency, I have meet some of the most beautiful women on the planet – that's no exaggeration there, if you have spent any time with one of our beautiful ladies you know that they just don't come like a "Rachael's' gal"! I have to say the lady this article is all about it tip top, a classy babe, a….. sexy blonde!!!!!!
Who is this blonde escort??
I hear you all shout!! Its Lucy!!! Oh my God this woman is a dream come true and makes me go cold all over! Talk about a stunner! I have got to say I do belove that she is one of the hottest escorts right now in London, and this coming from a man that knows Haifa!
Have you ever spent any time with Lucy?
This article is written with those in mind who have not, this article is to give you some insight into a top babe, so you will go away thinking "shall I book Lucy? That article said she was great"
This blondes' details
Lucy is 25 years old; she is from Eastern Europe and stands at 5ft4. Her boobs are enhanced, and she is the happy owner of some very sexy 34Fs – the perfect size to look sexy not slutty in a tight fitted thong, I mean dress!
Lucy hasn't got an ounce of fat on her tiny frame; she looks amazing and loves to show off.
Lucy has a unique look about her; her blonde hair is short, she has some great body art – so many of you are loving the escorts in our tattooed gallery, she has very sexy feet – which is loves to show off in extremely high heels!
When Lucy must dress up, she is knock out gorgeous and has a sense of elegance about her, although you can see from the glint in her eyes that her naughty side is always ready to come out and play! When Lucy is in a casual frame of mind – perhaps you wish to meet her for a lunch date, she dresses with a "funky chilled" element about you (you can tell my age now!)
Is Lucy a very naughty escort?
She is, you will find that Lucy has a very long list of likes on her profile, some of which include Alevel, cim, gfe, owo and rimming.
Lucy has an open mind and will happily meet with single gents, couples both ffm and mmf, and single ladies – the perfect woman to enjoy your first threesome experience with.
Lucy's profile.
A very highly reviewed escort, Lucy loves reading them, she is always checking her profile to see who has left her great comments, she has told us that she loves going back to them when she's lying-in bed on her own and feels her hand wandering down to her privates – this lady loves what she does!
She also takes the time to make certain that her selfies are on point –the most viewed profiles on our site all have selfies, and her videos are wanking material
Incall or an outcall with Lucy.
She is available for both, 1-hour incalls currently start at £300 and 1 hour outcalls start at £350 (remember that you've got to add taxifare)
Lucys incall is located in between High Street Kensington and Earls Court – although I would say that Earls Court tube station is located just ever so slightly closer.
Lucy lives in a very easy to find apartment.
Outcalls with Lucy are just as simple, she is happy to visit you in Central London or your hotel out by Heathrow Airport – remember there is a minimum booking time for the ladies to visit you there.
Booking our sexy blonde London escort.
We have made this as simple as possible for you to do, no matter which of our stunning ladies you wish to see!
You can call, SMS, WhatsApp or Telegram us, there is an online booking form but that's for bookings which are more than 24 hours away.