How To Have A Great London Escort Experience
22 May, 2023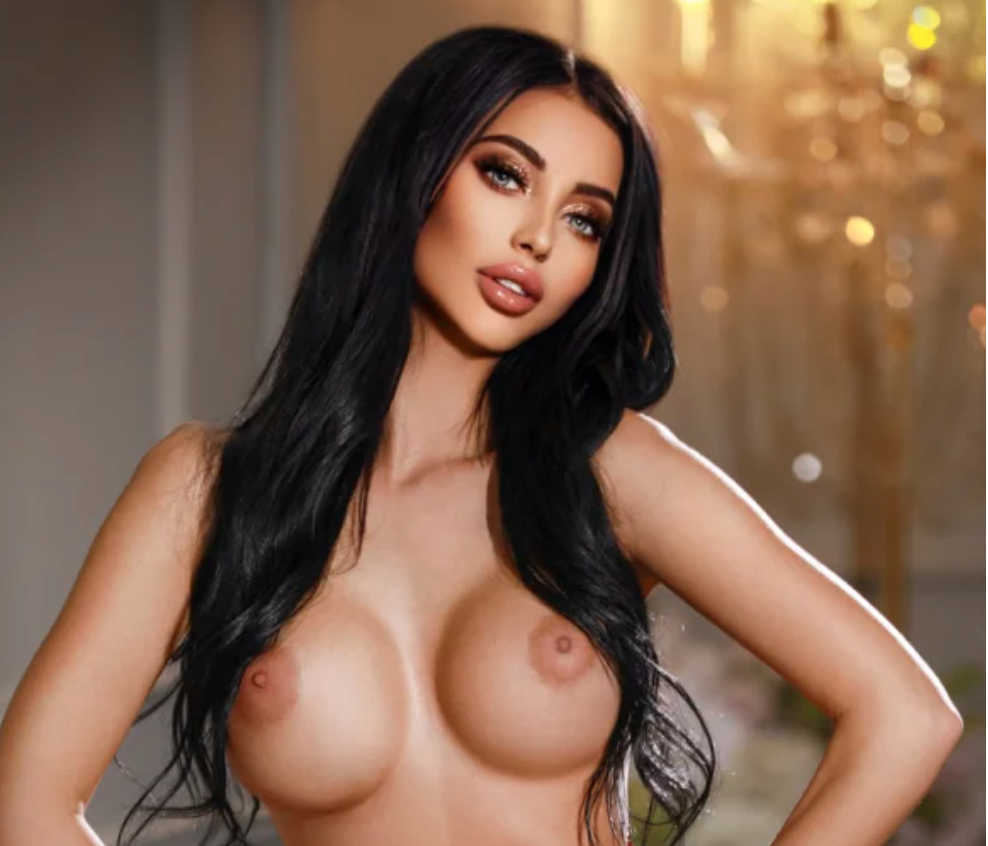 Regardless of how experienced you are with escorts, you want to book an evening, knowing it will go well. Despite escorts in London being hugely popular, there needs to be more information about how to have a successful experience with one. Below, we have listed some of our top tips to guarantee an escort experience in London that you will remember for a while.
Read about how to become a successful escort.
Setting Expectations: The Key to a Successful London Escort Experience
If you haven't been with an escort before, you might be wondering what to expect. Even if you have been with an escort, every experience is different, so setting expectations is vital. Before meeting with the escort, communicate your desires, preferences and any specific requests you may have. Helping the lady understand what you are looking for, and then she can tailor your experience accordingly. Honest and open communication is vital to ensure both parties are on the same page and can work together to create a memorable and lasting experience. Many people leave this to the last minute, but working together beforehand will help ensure your expectations are managed and met.
For example, if you are hoping for a specific roleplay or to use a range of sex toys, your escort needs to know this beforehand, as she'llshe'll have to pack them.

How to Choose the Right London Escort for Your Needs
There are many escorts in London, so choosing the right woman for you can be challenging. You want to select a woman to whom you are attracted but also a woman who provides the service you crave.
The service could be BDSM, roleplay, domination or something completely different. Not all escorts provide every service - though many do - so choose one that does. One of the great things about booking a London escort is that you won'twon't be short of a choice. There is someone for everyone, regardless of your dream woman's appearance.
It's also essential to select a trustworthy and reliable escort agency, such as Rachael's. Look for well-established providers with positive reviews, a professional website and transparent communication channels. Better communication ensures a higher likelihood of a satisfying experience.

Preparing for Your London Escort Encounter: Tips and Advice
● Personal hygiene is essential for any meeting, including escort encounters. Ensure you are clean, well groomed and fresh before the appointment. Acting this way demonstrates your respect and enhances the overall experience for both parties. After all, you want your escort to have a good time too.
● Show how much you value your escort's time by being punctual for your meeting. Escorts often have busy schedules, so arriving on time demonstrates your commitment and respect for their time. If you encounter any delays or changes, inform them promptly and respectfully. Not only does this help the escort manage their meetings, but it also looks favourably on you.
● Ensure that you engage in safe and responsible activities with your escort. Such as using protection during intimate moments and adhering to any rules or guidelines set by the escort. Prioritise your safety and well-being, as well as the escorts.
● Approach the evening with an open mind and without judgement, even if you are unsure and uncertain about being with an escort. Escorts are skilled in providing companionship and creating a pleasurable experience. Relax, enjoy the moment, and appreciate the time spent together. Ensuring that you get the most out of your time together.
Communication is Key: How to Talk to Your London Escort
Communication is one of the most essential parts of spending time with an escort, but it's something that many people overlook. Though you are paying for a service, an escort is not there to treat you, whichever you want, nor are they there to guess your interest. Communication helps to form a bond and intimacy, and it also helps to ensure that you are both on the same page. Treat your chosen escort with respect and follow their guidelines and boundaries. Consent is of utmost importance, and it should be established and maintained throughout the encounter. Escorts are professionals providing a service, and the client should always respect the ladies' limitations.

After Your London Escort Experience: How to Provide Feedback and Reviews
Escorts provide a professional service, and discussing and agreeing upon the compensation beforehand is essential. Ensure you have the agreed-upon amount in the correct currency and present it discreetly and respectfully. Otherwise, you will likely find that the escort won't welcome you back again. As well as financial compensation, it's always a good idea to compensate your companion with feedback and reviews. Leaving reviews will help other people to choose the right escort for them, and it will help the escort to book future experiences.
There are many escorts in London, and choosing the right one can be challenging - which you are sure to know from your escort search - and positive reviews stand out. If you enjoyed your time with an escort, let them know and spread the word.
As you can see, a lot goes into having a successful experience with a London escort, but that only makes it somewhat out of reach. If you work with a reputable escort agency - such as Rachael's - and choose an escort that ticks many of your boxes, you'll be in for a night of fun, intimacy and passion. Contact our helpful team to learn more about booking an escort experience in London.